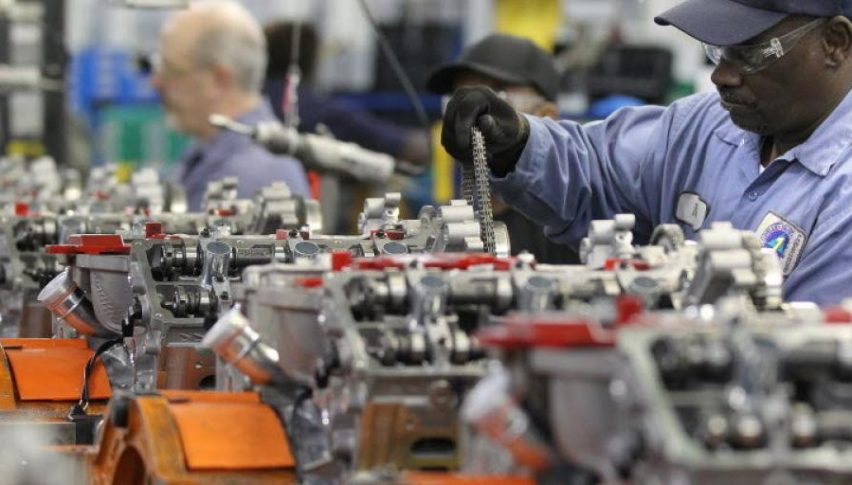 Manufacturing Picks Up in US, Before Retaliation
This morning the European manufacturing reports looked better than in the previous month. Now it is time for the US manufacturing to show where it stands after all the mess that Donald Trump is making in global trade.
We had two manufacturing reports from the US this afternoon, the final manufacturing report and the ISM manufacturing. Also, the construction spending for last month was released, so let's have a quick look at the numbers.
Construction spending was expected to grow by 0.5% last month but instead it grew by 0.4%. That's a close call considering that this indicator is quite volatile. Although, last month's number was slashed in half, from 1.8% to 0.9%, so it is not a very positive report after all. It is not a bad one either though. But spending from the public sector took most of the weight. Perhaps this is because of the wall that Trump is building in the southern border?
The manufacturing reports were much better. The ISM manufacturing for June jumped from 58.7 points to 60.2 points. This puts manufacturing back at the highest levels in recent years. Although, prices and employment declined, while new orders remained unchanged. It is still a pretty good report.
The final Markit manufacturing report was positive as well. It grew from 54.6 to 55.7 points and the details were pretty good too. New orders grew from 53.7 to 55.1 points. The output grew from 54.0 to 54.6 points. So, great numbers overall from the US, although the retaliation from the rest of the world hasn't started yet.
It remains to be seen how US manufacturing behaves when China, the EU, Canada and Mexico's retaliatory measures start hitting the US because they haven't gone into effect yet.