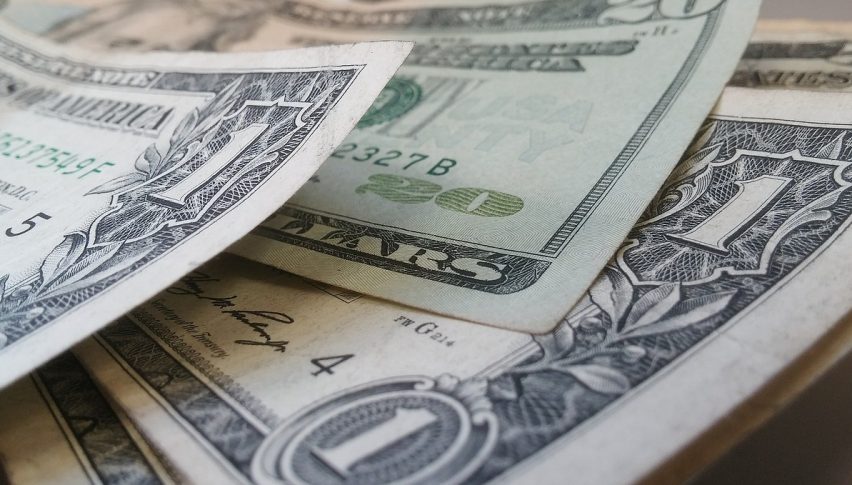 Markets on Monday: USD Looks to Jobs and FOMC
The week ahead looks like it might be one of the very busiest of the year on forex markets, as traders get ready for a slew of huge data releases.
The highlight of the week is clearly the FOMC interest rate decision. However, we are not expecting any rate hikes at the conclusion of this month's two-day policy meeting. The FED has scheduled two more hikes to happen in 2018, but it appears unlikely that this is the month.
We also get a look at US jobs, which is always a huge market mover. The prediction is for 190,000 new jobs to be created and a slight fall in unemployment. But like many central banks at the moment, keep a close eye on average hourly earnings, as wage growth is weak around the world at the moment.
Outside of the US what might turn out to be rather big news will be the meeting of the BOE. The UK is looking to hike rates in what has been a slow recovery from the fallout from the GFC. This might be the meeting that starts the recovery.
Similarly, the BOJ has been a focus over the last week or so. And there have been plenty of buying in the JPY as there is talk around that the BOJ is getting set to move on monetary policy.
The USD is Grinding Higher
The resistance level at 95.50 continues to be our upside target on the DXY. Last week, price pulled back to the trendline, but fortunately, it mounted a bit of a recovery. US GDP didn't help the cause too much but given all the data out this week, I expect it to be in the firing line some more.
I'm still looking to buy dips below 94.50 and targeting a move back to 95.50. It really is looking like an ascending triangle pattern which is bullish, as the dips keep getting bought. And we continue to make a series of higher lows.
GBP/USD failed to close above the resistance of 1.2450 last week and yesterday it resumed the decline as the USD gained momentum
2 months ago