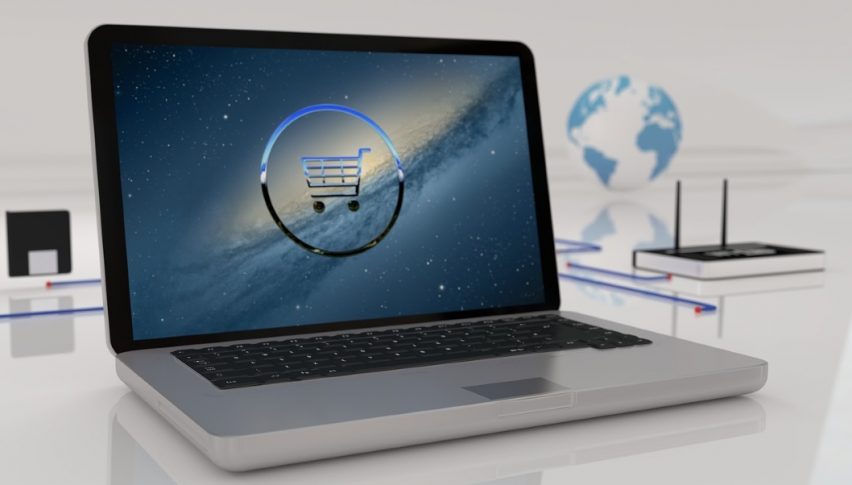 Muted Post-Cyber Monday Trade For The S&P 500
Following a record-setting Cyber Monday, the DJIA and S&P 500 SPX are trading sideways. For the first 90 minutes since the cash open, U.S. indices are near flat with traders and investors taking a noncommittal stance.
Reports of mammoth online sales stemming from Cyber Monday are beginning to hit newswires. Estimates from Adobe Analytics have the total handle coming in at $7.9 billion, up 19.3% from 2017. The figures come on the heels of last week's strong sales numbers of Black Friday and Thanksgiving day.
So far, the markets appear to be viewing the huge sales reports as old news. Shares of leading online retailer Amazon (AMZN) are up slightly by ¼ of a percent.
S&P 500 Technicals
December E-mini S&P 500 futures are slightly in the green and trading at a key technical level. It is no secret that the turbulence in stocks over the last month has been overwhelmingly bearish. Failure at the daily 38% Current Wave Retracement (2672.50) will reinforce this sentiment.
Overview: While today's Wall Street open has been a whipsaw affair, participation in the December E-mini S&P remains strong. Buyers and sellers have fought to a near-stalemate in the 2672.50 area. In the event that this level proves to be valid topside resistance, a test of October's low may be in the cards by Friday's closing bell.
Tomorrow's U.S. GDP report is going to bring considerable action to the U.S. indices. The industry consensus is expecting Q3 growth to come in at 3.5%. If GDP lags, then even more heat will be put on the S&P 500.
Stock markets are looking very bearish today, with bank shares leading the way down as the fears resurface again
1 month ago