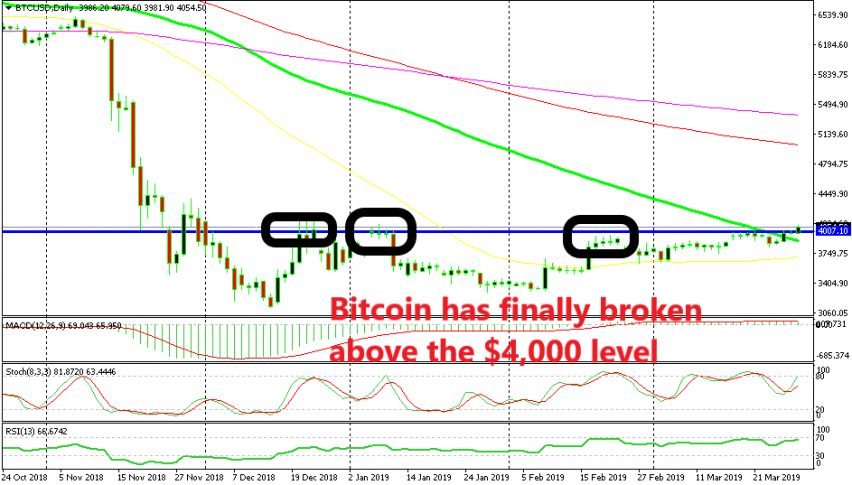 Bitcoin Makes 3 Big Breaks to the Upside This Week
BITCOIN has been on a bullish trend since the middle of December last year when it bottomed above $3,100. The uptrend has been pretty slow nonetheless, as you'd expect, since the crazy "Gold Rush" for digital currencies is over and the public is not that interested in them any longer, as it used to be.
Although, Bitcoin formed a resistance zone at the $4,000 level which stretches up to $4,200 back in December. The buyers tried that resistance zone in January again and then last month. All attempts have failed and the last attempt was last week, with buyers pushing up to $4,050.
But, the 100 SMA (green) caught up with the price on the daily time-frame chart and added additional strength to that resistance zone, sending Bitcoin back down. This week though, the buyers finally managed to push above the 100 SMA as it continued lower and today they made a push above $4,000 which seems to hold right now.
So, we have three breaks this week, BITCOIN buyers broke above the 100 SMA, the bottom of the resistance zone and above $4,000. It remains to bee seen if the bullish move will continue or whether Bitcoin will turn back to bearish, but for now the picture looks bullish on the daily chart.