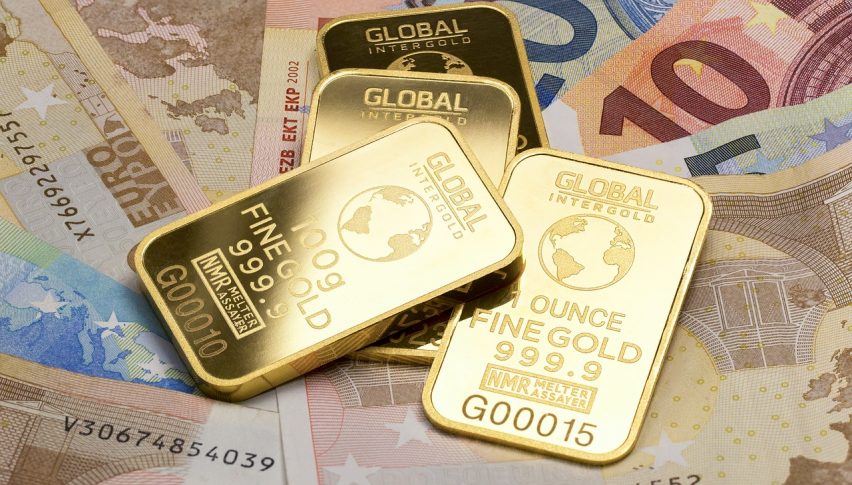 June Gold Futures Test Swing Low At 1285.0
Dating back to last Wednesday, it has been a miserable three sessions for the GOLD bugs. Values are off more than $20 per ounce amid a swift daily downtrend. However, there may be some good news ― a key daily Swing Low (1284.9) in June gold futures has withstood a strong challenge from sellers.
The present geopolitical climate is fostering accommodative views toward risk. Fears stemming from North Korea's nuclear program have largely subsided and investors appear at ease with holding bullish intermediate-term views toward stocks. With the U.S. FED prescribing a zero-rate hike policy until 2020, the near future appears to be business-friendly. As a result, gold has found it difficult to find any takers thus far in 2019.
June Gold Futures: Technical Outlook
June gold futures are on a tear south, mowing down several technical levels during its descent. 1300.0 and 1295.0 put up little resistance during the plunge ― will 1285.0?
Here are the levels to watch for the coming sessions:
Resistance(1): Value Area, 1295.0

Support(1): Swing Low, 1284.9
Overview: Since a hard test of the Swing Low (1284.9) earlier in the session, June gold futures have rallied more than 40 ticks. In the event we see today's settlement above the 1290.0 handle, the market may be in position for a mid-week rally.
Moving forward, the 1295.0 value area is likely to loom large in valuations. It served as a strong two-way catalyst for participation last Friday. Be on the lookout for a return to 1295.0 and compressed market conditions near this level in the coming sessions.