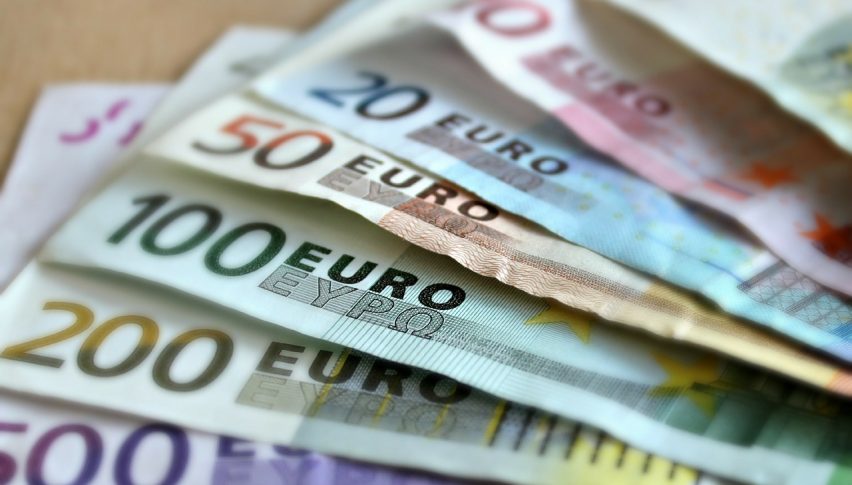 The EUR/USD To Watch German ZEW
As we spoke about yesterday, the EUR/USD couldn't quite maintain its momentum and has failed to hold the 1.1300 level.
The EUR/USD might well have reason for some concern as technically it does appear to start looking a little weak on the charts. The first reason being that the 1.1300 couldn't hold. When a major level can't hold, it is weak. Conversely, if it was able to bounce off it and the bid stay strong, that is a sign of buying interest.
Secondly, it looks like price as made a bit of a double top, whereby it couldn't breech the prior higher. When price can't make it back to the high and posts a lower high, that too is a sign of weakness.
Of course, we have only just ticked underneath 1.1300, so we can't put too much emphasis on these factors too early. But it does look bearish, given that price was already overextended to the upside.
Today the main economic data release of interest will be ZEW Economic Sentiment for both Germany predominantly and also the Eurozone. This is really just a measure of investor confidence and over the last 12 months, unsurprisingly this has been lurking in negative territory.
For whatever reason, things do appear to be on the improve and this time around we are looking at a forecast of 0.8 which is both positive and improving on the prior reading of -3.6.
Outside of that, there isn't all that much on the schedule, but given the release is a few hours after the real European open, it can stall the price action at times. That said I don't think it is a huge release, despite many considering it a top-tier number.
Technical Levels
The 1.1300 level as mentioned is really our key focus. If it can hold as support then we might bounce again, but currently, it has really not offered much by way of buying interest.
| | | |
| --- | --- | --- |
| | Support | Resistance |
| | 1.1294 | 1.1300 |
| | 1.1250 | 1.1323 |
| | 1.1223 | 1.1350 |
The USD is looking softer today after the unemployment claims showed a jump to the highest since October 2021 last week
13 hours ago
USD/CAD continues to slide lower, although it stalled to the bottom of the range earlier, after the dive on the 25 bps hike by the BOC
2 days ago