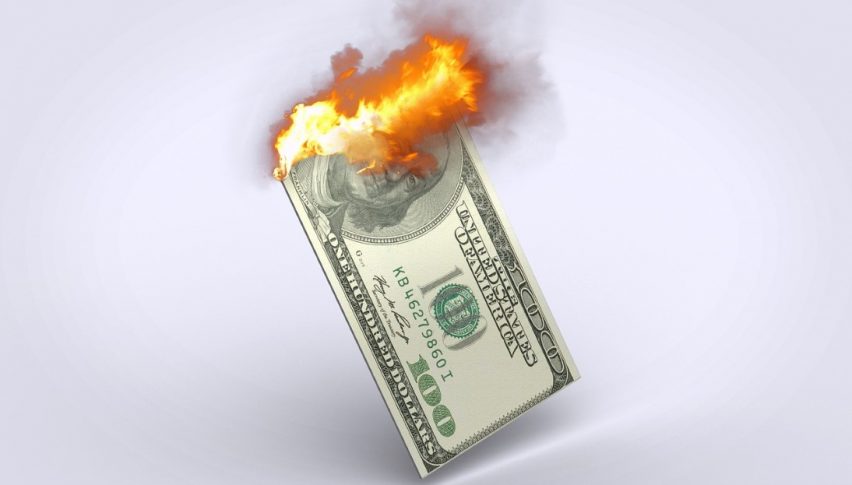 Heavy Two-Day Losses In The USD Index
The past 48 hours have been no picnic for the USD Index. Rates have fallen dramatically in the wake of a dovish FED, concerns over a forthcoming recession, and continued U.S./China trade war fallout. Subsequently, September USD Index futures have entered correction beneath the 96.500 handle.
Today has brought more evidence of a developing U.S. economic slowdown. Earlier, the Philadelphia FED Manufacturing Survey (June) hit the newswires. The number came in at 0.3, well below expectations (11.0) and the previous release (16.6). This installation of the Philly FED is extremely low and furthers the trend of lagging U.S. economic metrics.
USD Index Plummets Following FED Interest Rate Announcements
There really isn't a whole lot to say about September USD Index futures. This market is in the midst of a swift correction and is actively seeking a bottom.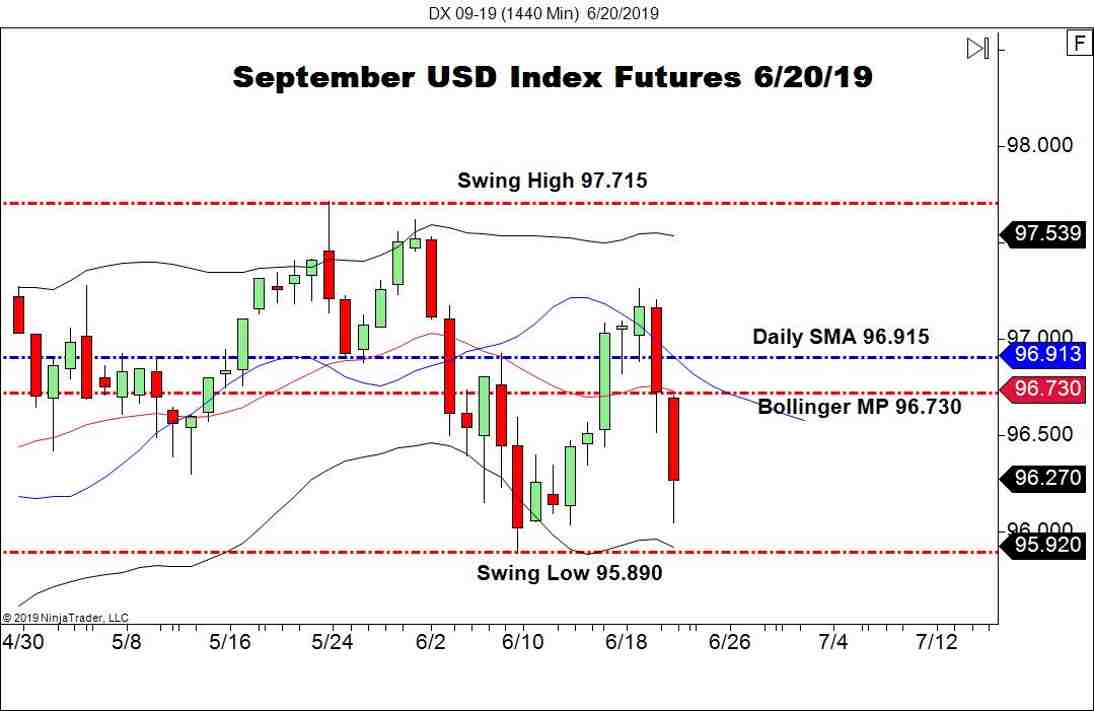 Until Friday's closing bell, I will be watching the Swing Low at 95.890 as downside support. If this area does not draw any bids to the September USD Index, it may be time to identify some macro support levels on the weekly chart.
Overview: If you put your stock in economic numbers like the Philly FED, then it is pretty clear that there are storm clouds on the horizon for the U.S. economy. Jerome Powell said as much in his presser Wednesday, repeatedly alluding to "uncertainties" regarding growth and inflation. At this point, it appears the FED is committed to a relaxed near-term policy to preserve growth. Only time will tell if the strategy is viable.