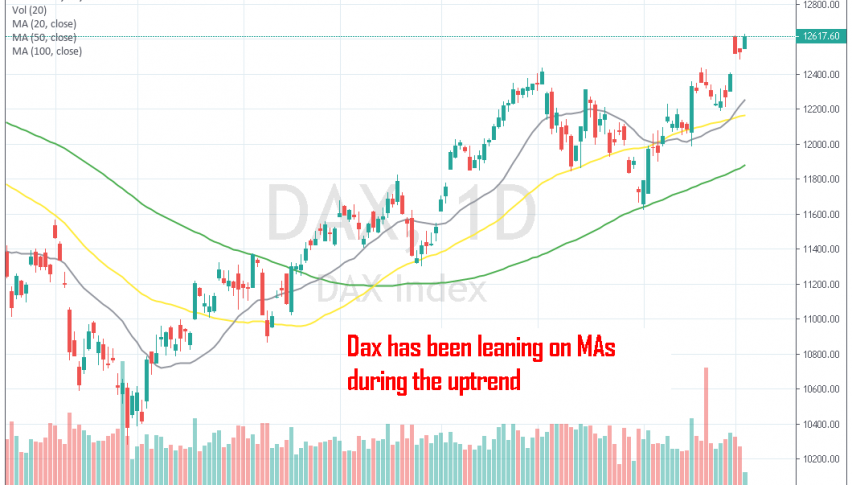 Moving Averages are Keeping Stock Markets Bullish
Stock markets have been on a bullish trend since the end of December last year, following a really bearish quarter in Q4 of 2018 as it became clear that the global economy was heading into a substantial slowdown. But the trade war seemed to be headed towards a solution in Q1 of this year and the sentiment improved in financial markets, which turned stock markets bullish again.
During the climb, the 100 SMA (green) provided resistance just once for DAX on the daily chart. But the buyers returned and broke all moving averages. These moving averages turned into support after that and have been doing a really good job keeping the uptrend going in Dax and other major stock markets.
Stock markets have been really bullish during the first four months of this year and the smaller period moving averages have been providing support during the pullbacks. But we saw a big reversal in May as the trade war picked up again.
Dax retraced around 800 points and the 20 SMA and 50 SMA were broken. But the 100 SMA held its ground and we saw Dax bounce off of it. On Monday, stock markets opened with a big bullish gap higher, so now Dax is headed for the highs. The retraces should be seen as good opportunities to buy now.