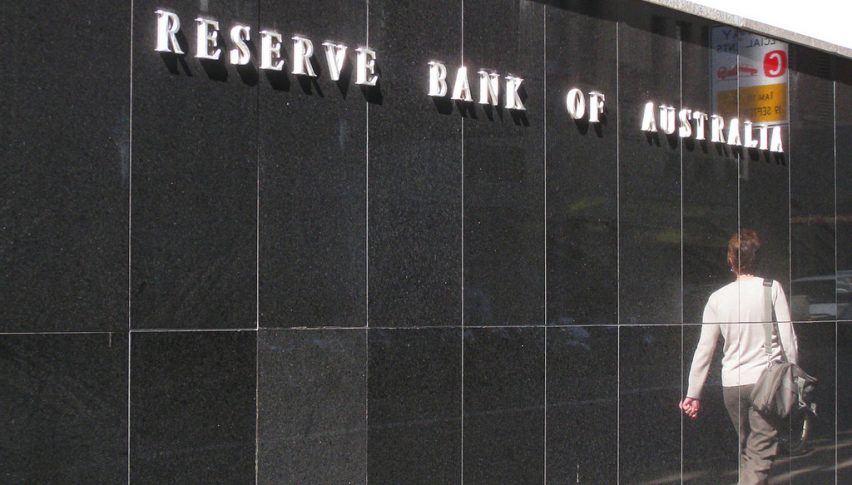 AUD Breaks Out As Odds of a Cut Fall
The Aussie is through a key technical level and gaining some strength as the odds of another cut by the RBA continue to fall.
News of a slight improvement in some areas of the jobs market was enough to spur the AUD/USD. Seasonally adjusted figures pointed to a gradual move higher in jobs, which was taken as a positive by Aussie forex traders.
While the unemployment rate was still steady at 5.2%, and the headlines number was weak, traders felt that it might be too soon to see the full benefits of the two recent RBA rate cuts. The small increase in the seasonal figures meant that there was some hope the RBA's decision to drop rates to record lows might well have been vindicated.
At the same time, the RBA would be unhappy with the fact that the AUD/USD is pressing higher. That means there will be lower exports, in terms of the dollar value, which is a negative for the economy. We can also attribute the move higher to a weak USD, which fell away after comments from the NT Fed's Williams, which suggested the FOMC should go all guns blazing and drop rates and add stimulus where they can.
So for the time being, there are some positives for the RBA, but also a big negative too.
Technical Levels
The 0.7050 had been an important resistance level and at the time was showing good selling pressure.
Interestingly, there doesn't actually look like there is much resistance holding down the pair in the immediate future. Of course, the round and half number levels will provide some selling, but we could theoretically rally as high as 0.7200. I really don't think that will happen as to me the FOMC is doing a more 'tactical' rate cut and it has the potential to bounce far faster.
If price can rally to 0.7100, that will be the first point at which price could sell back off. If the USD retraces a bit tomorrow, which it could do being a Friday, that would help the AUD duck under 0.7050 and we could then class this as a bit of a false break. But we will know more in 24 hours time.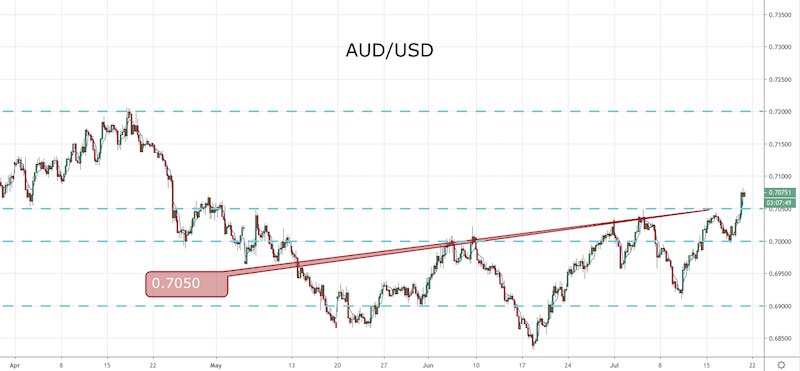 AUD/USD has been making strong gains this week, with the RBA helping the bullish case, but buyers are facing the 200 daily SMA now
3 days ago