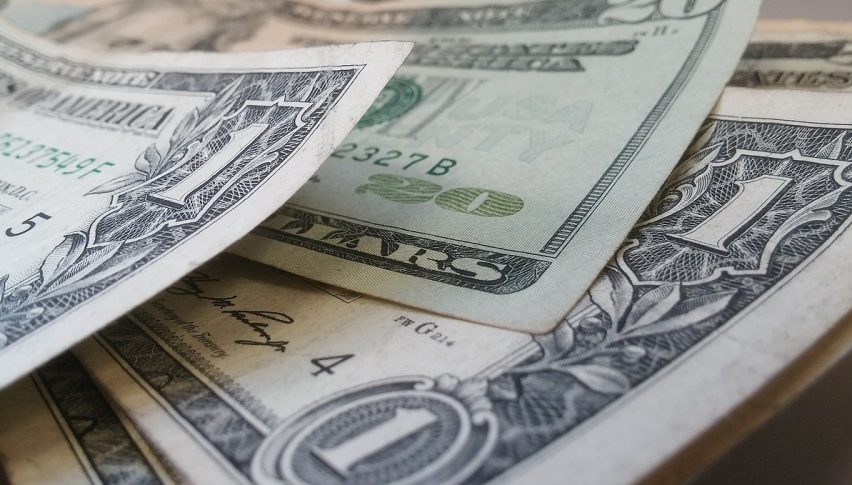 Johnson Wins, USD Index On The Bull
Tuesday has been a live forex session, featuring directional moves from the EUR/USD, USD/CAD, and USD/JPY. Following Monday's doldrums, trading ranges have opened up, producing a bullish move in the USD Index. At least for the moment, the victory by new U.K. Conservative party head Boris Johnson is generating interest in the Greenback.
Ultimately, Johnson's win came as little surprise to the markets. He was an overwhelming favorite to prevail amid growing uncertainty over the Brexit transition. However, upon the news becoming official, the notion of a "no-deal" U.K. exit from the E.U. gained legitimacy. Thus far, currency traders have favored the Greenback over most other majors including the Euro and GBP.
September USD Index Futures Rally
The early U.S. session has brought a furious rally to September USD Index futures. Rates have driven above the 97.250 level ― are new yearly highs in the cards by month's end?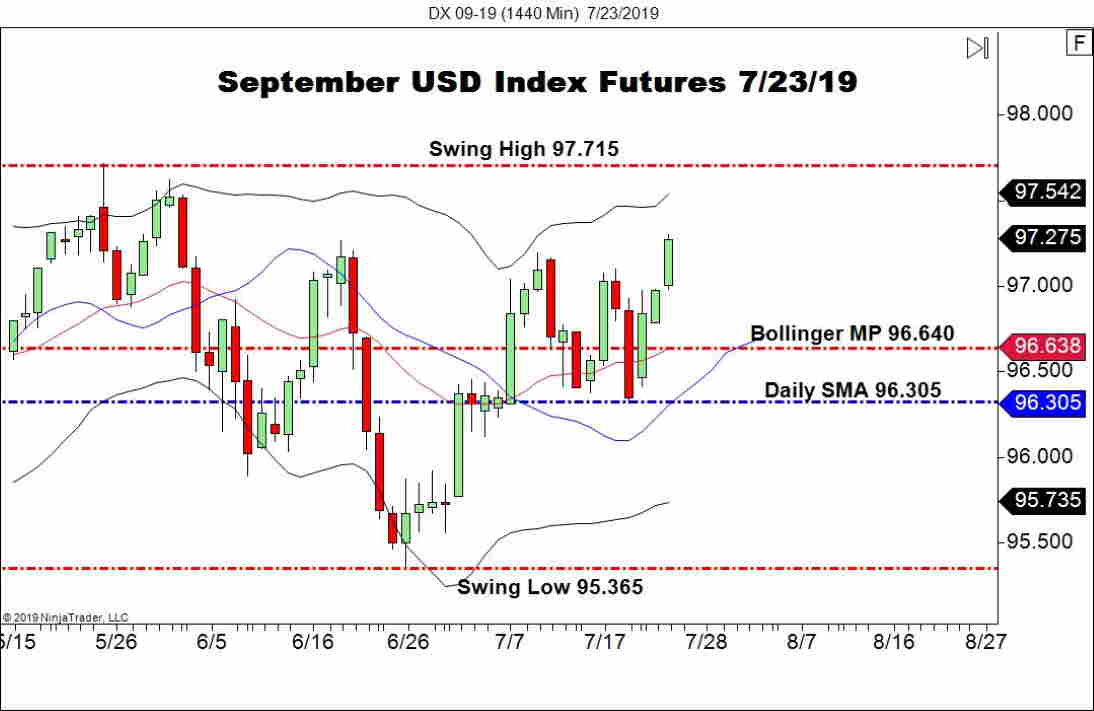 Here are the levels to watch in the USD Index for the near future:
Resistance(1): Swing High, 97.715

Support(1): Bollinger MP, 96.640
Overview: Today's election of Boris Johnson as the new U.K. Prime Minister has lifted a bit of uncertainty toward Brexit and the GBP. However, the idea of the U.K. leaving the E.U. with or without a divorce deal in place has currency traders favoring the USD. At least for the time being, it looks like the Greenback is the leading beneficiary of Johnson's win.
Perhaps the largest takeaway from today's U.K. election is the potential trade affiliations with the United States. It is no secret that Johnson was Trump's favorite for P.M. ― upon his election, unilateral U.S./U.K. trade deals and economic partnerships have become much more probable. While the timetables for such agreements remain vague, be on the lookout for breaking news in this area ahead of the October 31 Brexit Day.