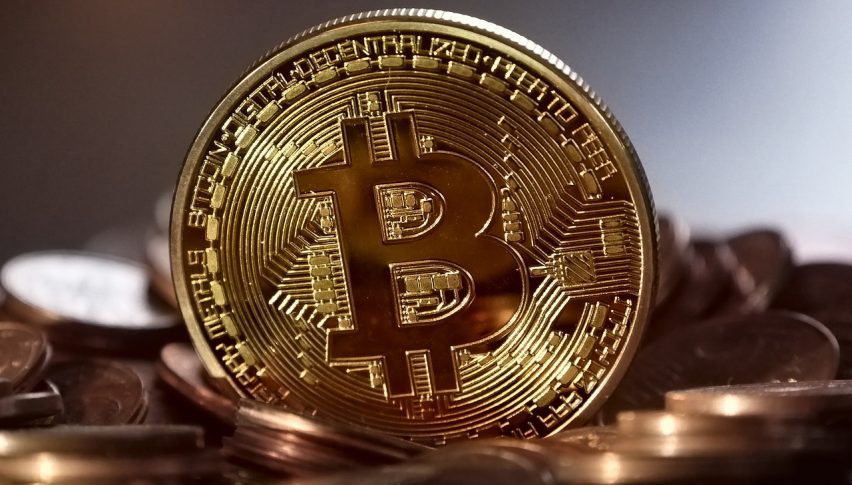 Bitcoin Pulls Under the Key $10,000 Level
Posted Wednesday, July 24, 2019 by
Rowan Crosby
• 2 min read
For the time being, the bears have wrenched back control of Bitcoin as the world's leading cryptocurrency has now fallen below the $10,000 level.
It has been a rough week or so for BTC as not all that long ago price was trading as high as $14,000 and the breakout was in full swing. How quickly things turn.
Currently, price has broken down through $10,000 and is closing in on $9,000, a level it bounced off on the first break after the big run-up. The fall to $9,000 represents a tumble of 35%, which by most standards wouldn't be all that acceptable, but for Bitcoin, it feels like it is a weekly occurrence.
The shine has really come off Bitcoin and the entire sector after the US Government started to make their feelings known on private companies entering the realm of the US Federal Reserve. The catalyst for this was Facebook's Libra.
At first, the news really sparked the sector and that was what caused price to run to $14,000. But when Trump and others started hitting out against what the move meant, it was clear they weren't going to let it happen. Not without some serious regulation (and taxes) along the way.
So to me, this fall is just a continuation of what we've been seeing. The fact that $10,000 has fallen is the first sign that a bit of an unwind is going on.
Perhaps traders got a little too excited. When the key levels were holding there was no real reason to not be long on the move. But as soon as they couldn't hold, that to me was the signal that things had changed.
$9,000 will clearly offer up a bit of support, but I will be more interested to see how price responds on a retest of $10,000. If the sellers step up quickly, I will be looking for a breakdown to $9,000.