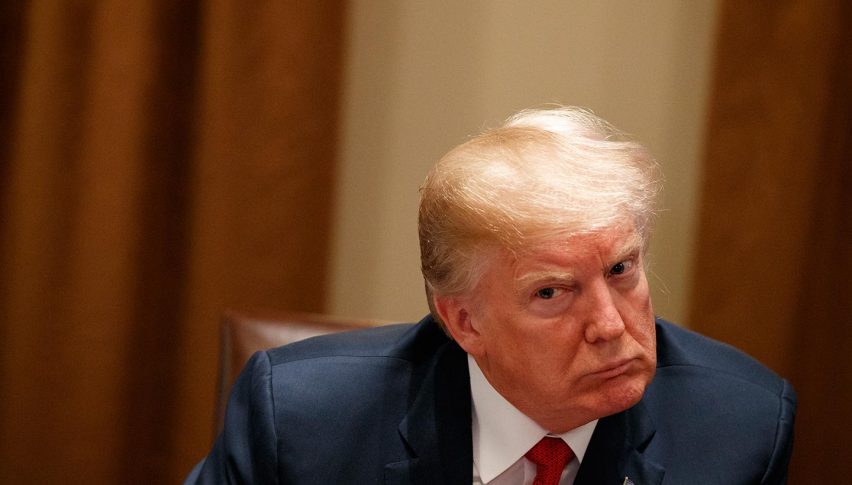 Trade Optimism Fuels Early Rally
Positive trade war sentiment is dominating today's early action on Wall Street. For the first half-hour of trade, the DJIA DOW (+378), S&P 500 SPX (+42), and NASDAQ (+131) have all gapped higher. At least for the moment, the notion of a partial U.S./China trade deal is prompting equities players to pile on the risk.
This morning's pre-market hours brought some minor U.S. import/export pricing data. For September, import prices rose while export prices fell. While this isn't a huge development, it does suggest that the FED's policy of QE is impacting global trade, as is the exchange of U.S./China tariffs.
Thus far, traders are betting on a U.S./China breakthrough ahead of the weekend. It is still very early, but the bulls are in full control of the U.S. indices.
Trade War Optimism Sends The DJIA Soaring
It has been a big day for trade optimism and positive sentiment on Wall Street. The December E-mini DOW has reacted accordingly, driving into bullish territory. Don't look now, but all-time highs are quickly coming into view.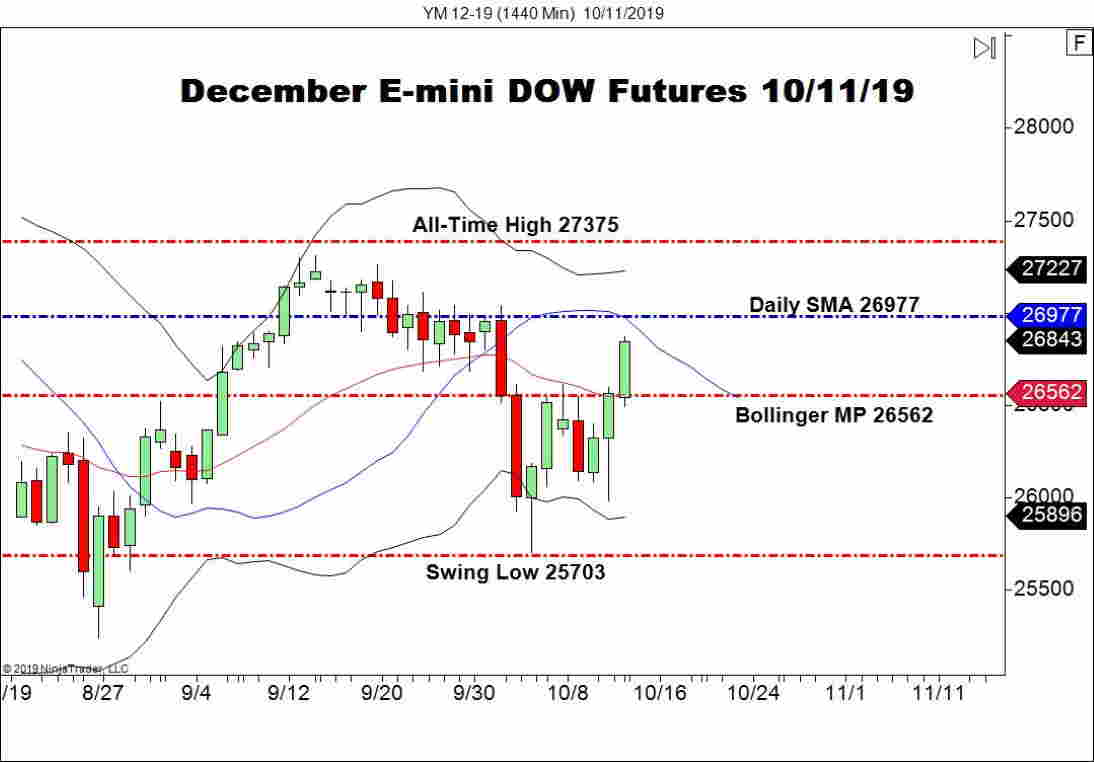 Overview: In the midst of today's super-charged news cycle, market technicals are likely to be of limited use. Fundamentals and news from Trump's meeting with China's Vice Premier Liu He are positioned to rule the day. 
If you are active in the markets, the Trump/He meeting is going to be a key driver of action. Be sure to keep a close eye on Trump's Twitter feed. In the event a deal or partial deal is announced today, it will likely first come from Trump himself.