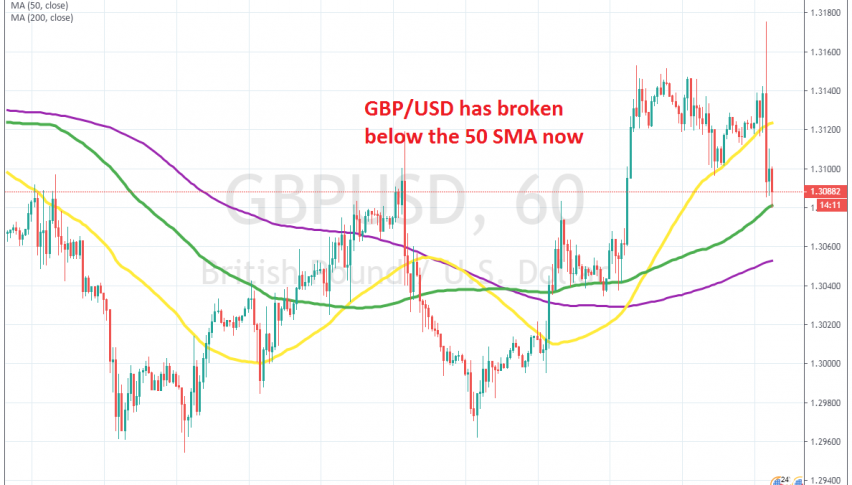 GBP/USD Turns Bearish as Markets Still See the BOE Cutting Rates Despite the Jump in Services
The UK economy has been weakening for more than a year and the weakness picked up pace in Q2-Q3 of last year. Although, in recent months we have seen some slight improvement in certain sectors.
Earnings are not slowing further, as last week's report showed and now manufacturing and especially services have improved as well, with services, which is the largest sector by far, leaving contraction behind. Today's data was positive, which you can have a look at it for yourself below:
UK January flash manufacturing PMI 49.8 vs 48.8 expected
Prior 47.5, revised up from 47.4 points
Services PMI 52.9 vs 51.1 expected
Prior 50.0, revised up from 49.0
Composite PMI 52.4 vs 50.7 expected
Prior 49.3
Nonetheless, the positive figures from today haven't affected the odds of the Bank of England cutting rates, which stand at around 50/50 for next week. GBP/USD has reversed back down, breaking the 50 SMA (yellow) on the H1 chart,losing around 100 pips. But, it is facing the 100 SMA (green) now. This sort of price action points further to the downside, as time for the BOE to cut rates approaches, be it next week or in the following meeting.