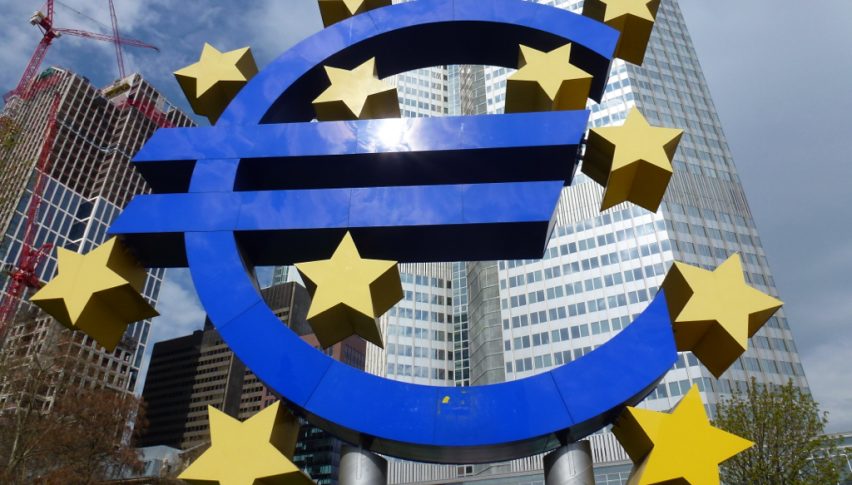 ECB Keeps Growth Forecasts Unchanged, But Looks Suspicious
The ECB released its winter 2020 economic forecast. There are some revisions, slightly up or down, but overall, it doesn't seem like much has changed. Surely, not much has changed in the Eurozone within a month, but the coronavirus outbreak has had a big impact on the sentiment during the past month or so. Below are the revisions:
European Commission keeps Eurozone growth forecast at 1.2% for 2020, 2021
Raises German GDP forecast to 1.1% for 2020, 2021 (previously 1.0%)
Cuts French 2020 GDP forecast to 1.1% (previously 1.3%), keeps 2021 forecast at 1.2%
Sees tentative signs of stabilization in manufacturing
Signs of decline in global trade flows is bottoming out
Coronavirus is a key downside risk to the growth outlook
Baseline scenario sees virus peaking in Q1 with limited global spillover
Eurozone economies are economy well placed to navigate external risks
This largely reflects the more optimistic growth outlook seen towards the end of December and in January, before the latest set of economic data from the region helped to cast some doubts upon that. So, besides the coronavirus, the effects of which will be seen in the coming weeks/months, the latest data from the Eurozone such as the inflation report, showed further weakness, so it seems like the ECB is trying to present a more optimistic picture than it really is.