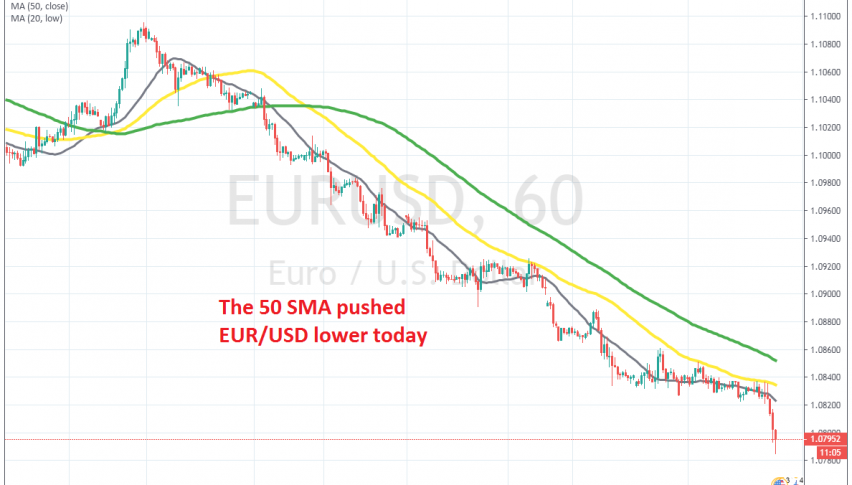 Moving Averages Keep EUR/USD Very Bearish
EUR/USD has been bearish since early January, as the sentiment turned negative following the escalation of tensions between US and Iran in the Middle East, while coronavirus turned the panic button on, which has sent risk currencies tumbling lower.
As a result, EUR/USD has lost around 450 pips, from top to bottom. Today, we saw another decent bearish move, which started after the softening ZEW sentiment this morning. The jump in the US Empire State manufacturing index earlier on gave the USD a push higher, which sent EUR/USD below 1.08. So, now the road is open for 1.05, as i mentioned a few days ago.
Moving averages have also been doing a great job in providing resistance during the weak pullbacks, pushing the price lower for this pair. The 20 SMA (grey) was doing that job in the first week, when the trend was really strong. Then, the 50 SMA took over and we saw EUR/USD tumble lower today, after the 50 SMA rejected it several times. So, as long as the price stays below these moving averages, then sellers will remain in control.