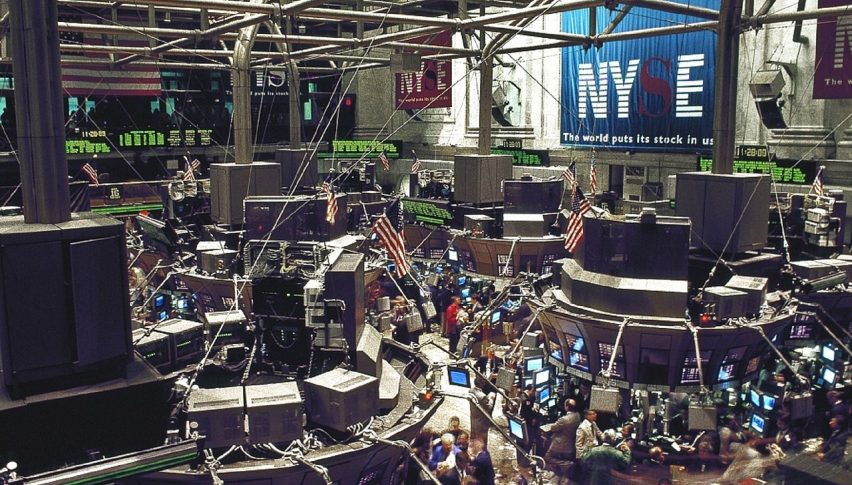 Forex Signals Brief for Mar 9: Panic Selling as We Await an ECB Response
US Market Wrap
The panic that continues to rage through financial markets continued on Friday, despite some good economic data.
The US economy might have created 273K new jobs and beat analyst expectations, but investors felt it prudent to keep taking risk off the table.
We saw further falls in the SPX which is looking like it will open the week down, -4%. While the likes of  WTI are getting crushed with prices falling to the $30 level in what can only be described as panic selling.
At this stage, we haven't seen the value investors start to scoop up anything just yet, but it will only be a matter of time. That said, things could certainly get worse before they get better.
Today's Agenda
It looks like we are going to be in for another wild ride today as the coronavirus fears will be the main theme once again.
With markets opening down -4% already, it's hard to see things get much worse today, but time will tell.
This week, the data is rather thin so the sentiment trade will be the main thing of interest. However, we will be getting a decision from the ECB and that will be interesting given what we are seeing in the Eurozone, particularly Italy.
Given where rates currently sit in Europe, there are really not many more levers the ECB can pull at the moment, so what is said at the press conference will be one not to miss for EUR/USD traders.
Forex Signal Update
The FX Leaders Team finished with 9 wins from 15 signals last week for a 60% strike rate in what was a solid performance.
GBP/JPY – Pending Signal
The GBP/JPY has really collapsed after it broke the 137.00 level. This move is exactly what we expected, but it came hard and fast.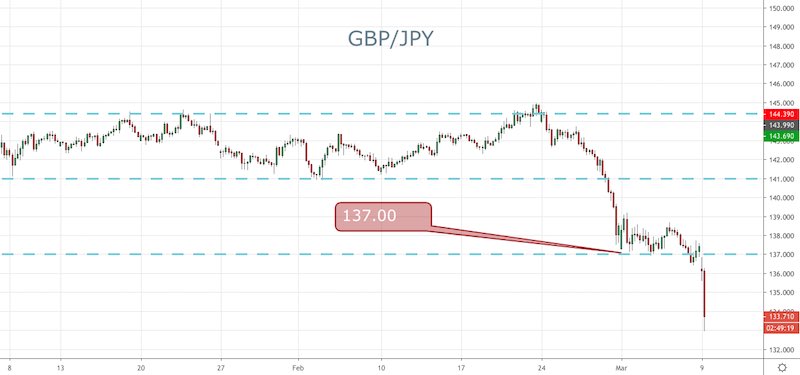 SPX – Watching
The SPX fell on Friday and things are looking very soft to start the new week. Futures have fallen -4% to start the week, with the limit down triggers sitting around -5%.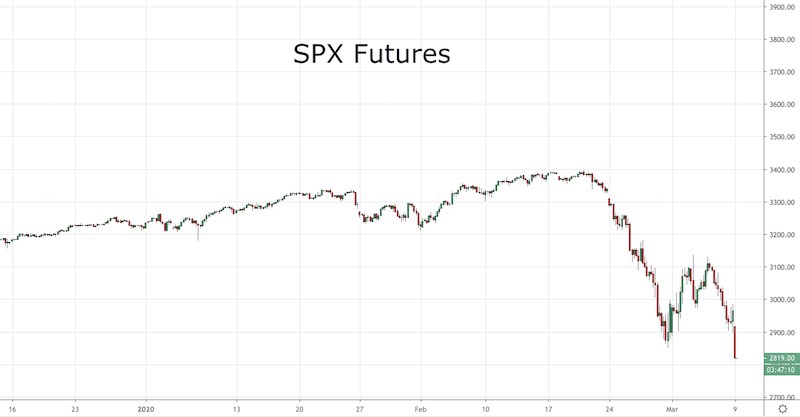 Cryptocurrency Update
BTC has joined the panic selling after it failed at the $9,000 level. On Friday I noted, "a failure would be very bearish and a possible short signal." Sure enough, that's exactly what appears to be happening here.
For those wanting to use Bitcoin as a safe-haven, it doesn't seem to be holding up that well, given that GOLD is currently at highs.
I suspect the $8,000 level will hold, but things are looking bearish both technically and fundamentally.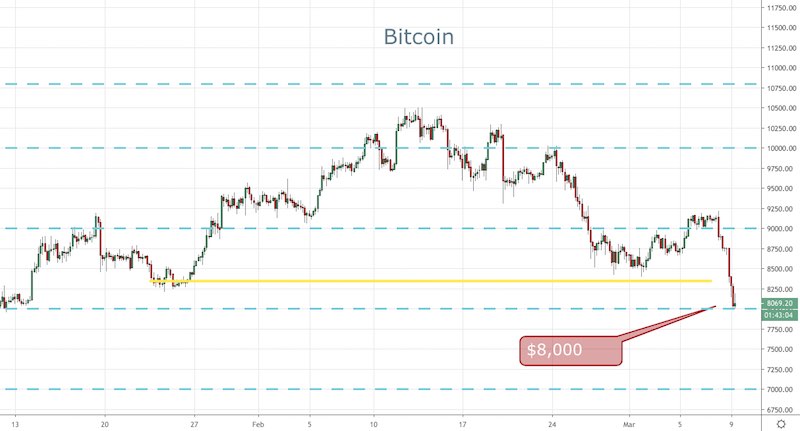 Stock markets are looking very bearish today, with bank shares leading the way down as the fears resurface again
1 month ago