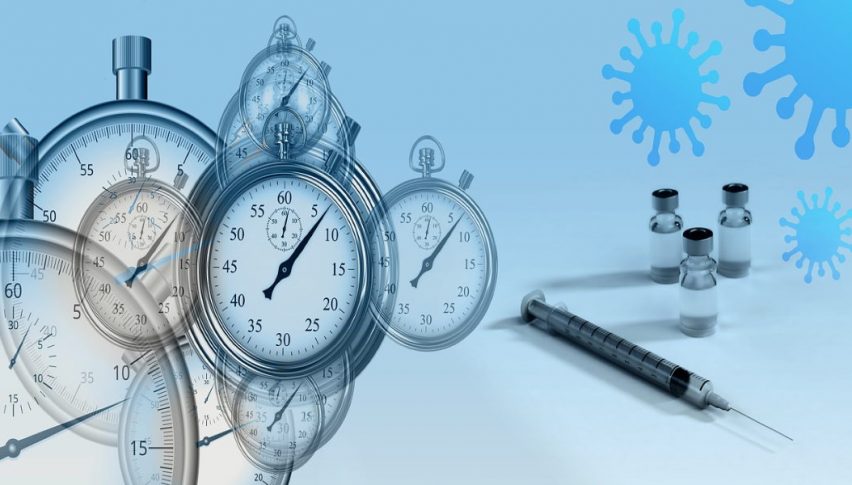 Early-Session Vaccine, Goldman Sachs Optimism Fades
Today's early bullish action in U.S. stocks was all about a potential COVID-19 vaccine and robust earnings from Goldman Sachs. However, the optimism has faded, with the indices giving back about half their intraday gains. At the midway point of the American trading day, the DJIA DOW (+180), S&P 500 SPX (+23), and NASDAQ (+35) are in the green.
For the past several days, news surrounding a COVID-19 vaccine from Moderna Inc. has dominated headlines. At this hour, reports are circulating that Moderna is preparing to enter a Phase 3 of trials, possibly as early as late-July. As you would expect, Moderna stock is soaring, up almost 30% since last Friday's close.
On a financial note, investment banking giant Goldman Sachs released its Q2 earnings report during the premarket hours. Earnings per share hit $6.26, smashing street estimates of $3.78. This is the largest outperformance for Goldman in nearly a decade, posting $2.42 billion in profit. A majority of this figure is attributable to a whopping $7 billion in trading revenue from Q2 alone.
So, what can we take from these two stories? Basically, the team at Goldman Sachs knows how to trade and Moderna is still a ways off of building a viable vaccine. Phase 3 vaccine trials are tricky, as is securing FDA approval. Long story short: don't bet the ranch on Moderna unless Goldman does.
Vaccine Hopes Drive Safe-Havens Down
Today's buzz over a COVID-19 vaccine has taken a bit of the luster off safe-havens. Among the losers have been the Swiss franc, which has reversed early-week gains.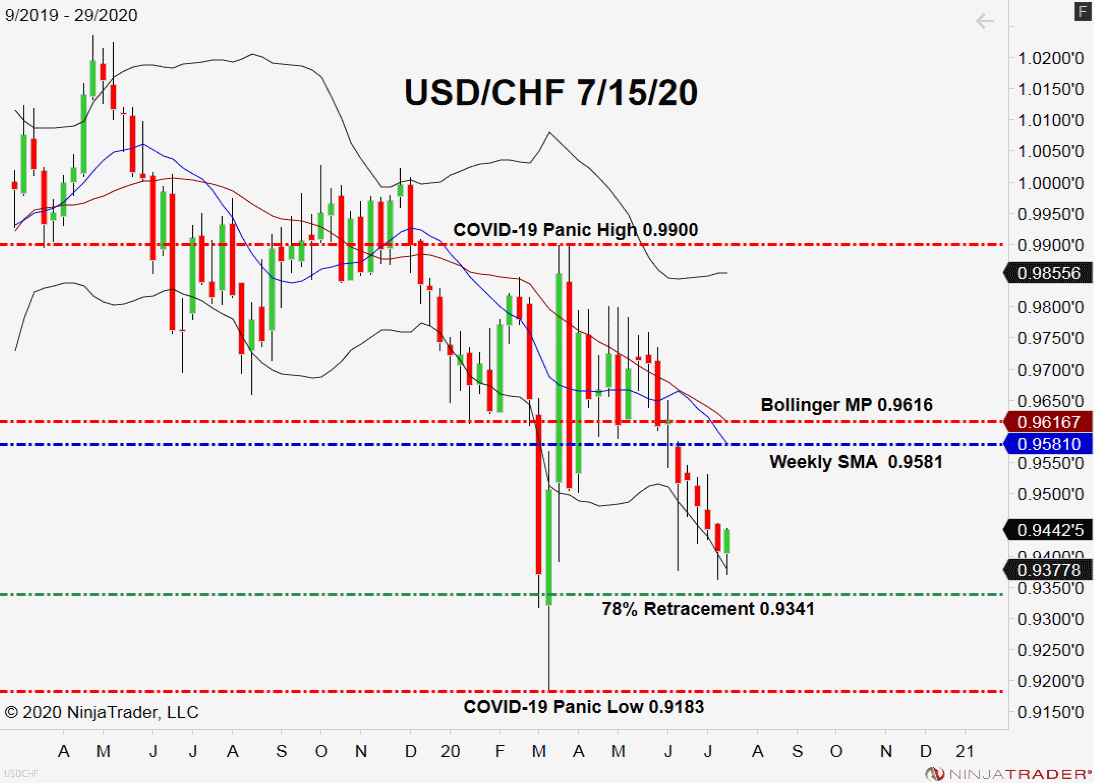 Overview: At this point, the markets are all about hopes of the COVID-19 pandemic winding down. If a vaccine comes out by the end of 2020, then stocks are likely to rally and safe-havens fall. If not, our current V-shaped market recovery may turn into a U or even a W.