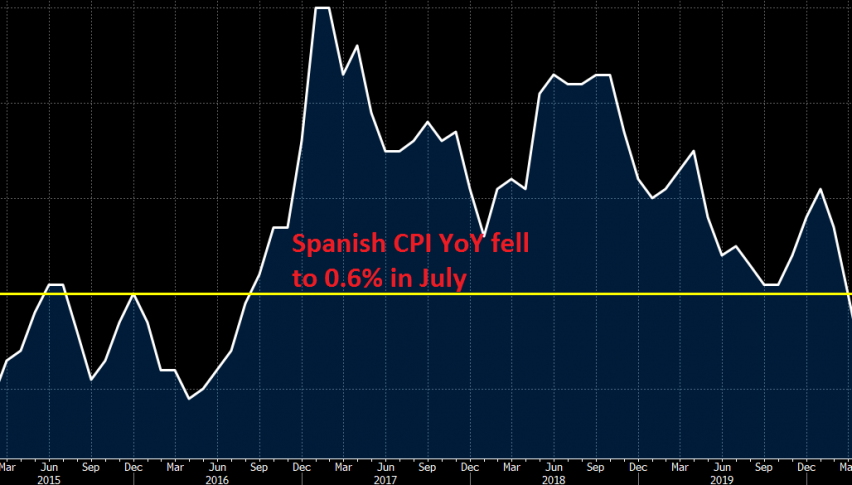 Spanish Inflation Turns Weaker Again in July
Inflation has been weakening for a couple of years worldwide, while in Spain it started cooling off in February 2017. It topped at 3% back then, but started declining and it fell in negative territory in March this year, declining to -0.9% by April.
CPI (consumer price index) inflation fell to -0.9% in March, but started reversing higher in May and June. Although, today's CPI report is showing another decline, with MoM CPI falling to -0.9% while the YoY CPI fell to -0.6%, from -0.3%. So, it seems like economic recovery in Spain is not gong that well.
Spain July Preliminary CPI Inflation Report
July final CPI YoY -0.6% vs -0.6% prelim
CPI  MoM -0.9% vs -0.9% prelim
HICP YoY -0.7% vs -0.7% prelim
HICP MoM -1.6% vs -1.6% prelim
Core YoY CPI +0.6%
June core CPI +1.0%
No change to initial estimates as Spanish headline inflation still sits in deflation territory amid the fallout from the virus outbreak. Core inflation is seen falling further as well, to its weakest level since June 2016 so that is hardly an encouraging sign about price pressures in the region in general.