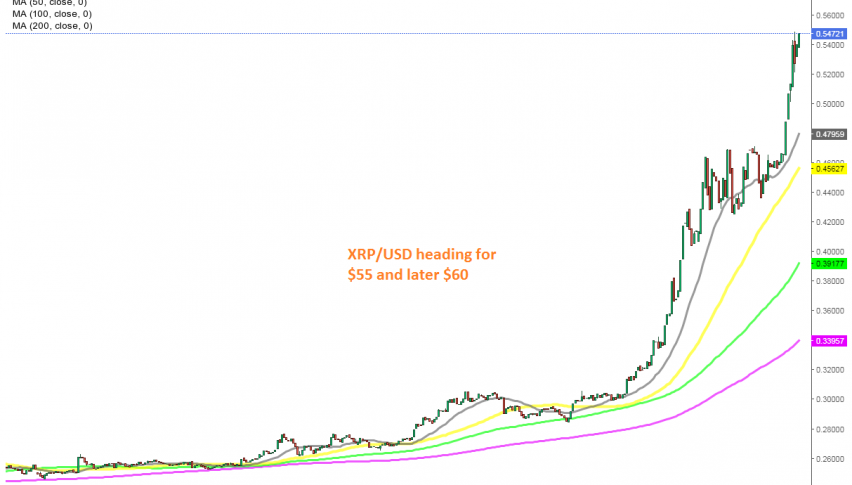 Ripple Coin Doubles in Value in A Week
RIPPLE coin has been lagging behind the cryptocurrency market as a whole. It reversed after the crash in March, claiming back all the losses form that crash, but it failed to climb higher in October, while other cryptocurrencies were gaining momentum.
Even during the first half of November, buyers were looking quite anemic, but in the last several days the price has been absolutely surging in XRP/USD. By the middle of this month, Ripple was trading around $0.27, now it is trading close to $0.55.
We saw earlier that a new job position has opened up in Ripple, for a director to engage with central banks. Ripple is looking to define its CBDC strategy with central banks, build relationships and projects, as well as educate global central bankers, the job posting notes. This suggests that Ripple is looking to increase its operations, which is more positive news, on top of the overall positive sentiment in the cryptocurrency market.