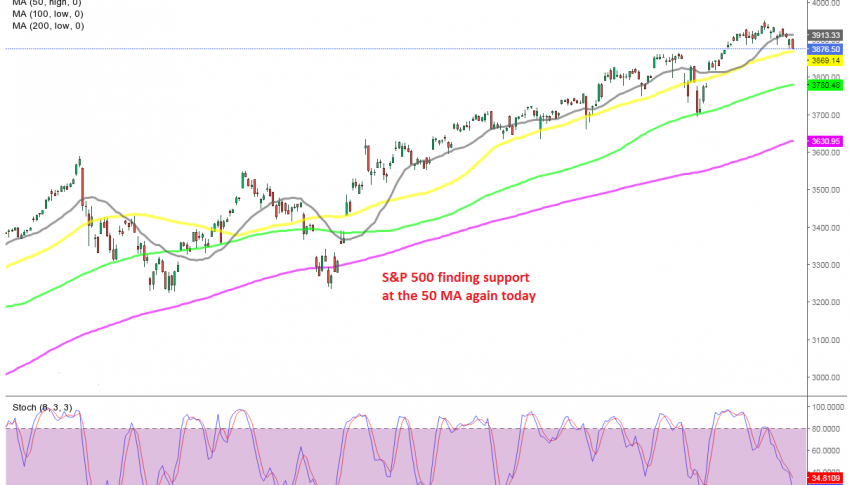 Looking to Buy the Retreat in S&P at the 50 SMA
Stock markets have been bullish for about a year, since they reversed higher following the crash in March last year, due to the coronavirus breakout. But, yesterday they reversed lower and today S&P500 is trading right at the 50 SMA (yellow) on the H4 chart, which loo0ks like a good place to buy.
Rising yields in the US treasury bonds continue to spur a rotation and retreat in stock markets.  Yesterday the NASDAQ lost nearly 2.5% while the Dow Industrials eked out a minor gain.  Equities were mostly higher in the Asia-Pacific region while Japanese markets were on holiday.  Hong Kong led the advancers, but China and South Korea extended losses.
The early attempt to rally in Europe failed, and the Dow Jones Stoxx 600 has fallen through the 20-day moving average for the first time in nearly three weeks. Energy and real estate are higher, while information technology and utilities are under the most pressure.
US shares extended yesterday's losses, but the decline seems to have stalled now, with S&P trading at the 50 SMA. This moving average has been a great support indicator, so the retreat to this moving average looks like a great place to go long on S&P. We are following the price action and might open a buy signal soon, which you can follow in our forex signals section.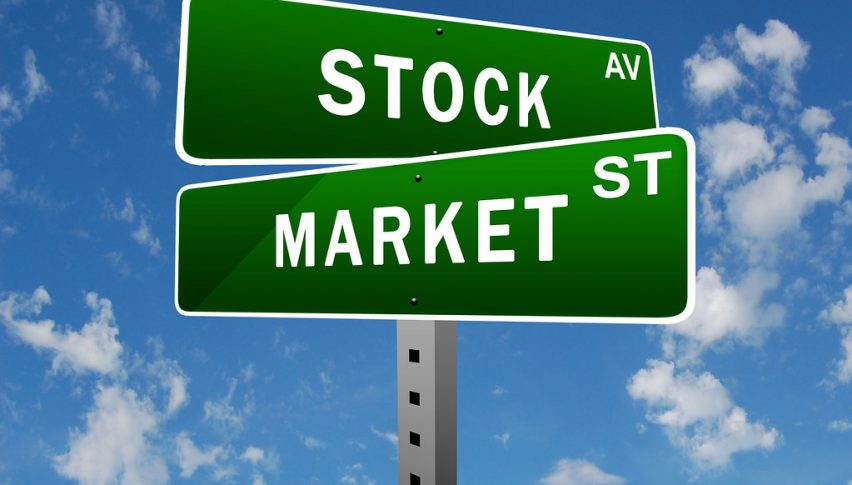 9 hours ago
11 hours ago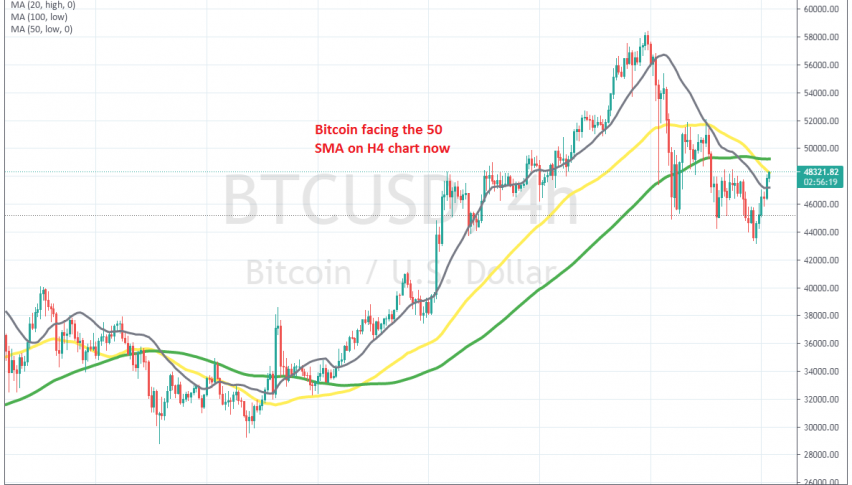 2 days ago