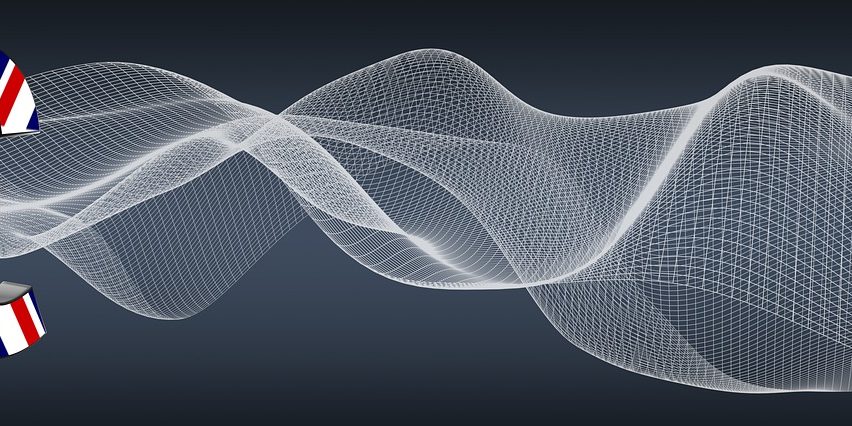 Why The UK Economy Could Post a Faster Than Expected Recovery
Posted Wednesday, March 31, 2021 by
Arslan Butt
• 1 min read
Last year, the UK economy posted the worst performance among G7 nations worldwide, with a high death toll forcing the government to impose a longer lockdown than in most other nations. Even though the second wave of the coronavirus pandemic forced the UK into yet another lockdown, which is yet to emerge out of completely, its economic impact has been less than feared.
However, recent economic data releases point to signs of improvement and recovery even though citizens were forced to remain indoors following the discovery of new and more contagious strains of the coronavirus late last year. A boom in online sales helped UK's retail sales rebound to pre-pandemic levels over the past few weeks, even though the lockdowns have been brutal on high street stores, forcing several businesses to close shop.
The sharp decline in domestic demand for goods and services over the period of lockdown brought down inflation to levels close to zero. The drop in inflation was driven by a reduction in energy costs even as businesses offered heavy discounts to encourage consumer spending, preventing prices from rising. However, several economists foresee a spike in inflation in the near future as the economy recovers due to pent-up demand and higher savings built up by consumers over the past few months.
With most industry sectors being forced to halt operations, millions of workers were rendered jobless – either laid off permanently or forced into furlough, hurting the economy further over the past year. However, the silver lining was that unemployment did not reach as high a level as official forecasts, holding close to around 5% vs. official estimates of 12% and then 6.5%.