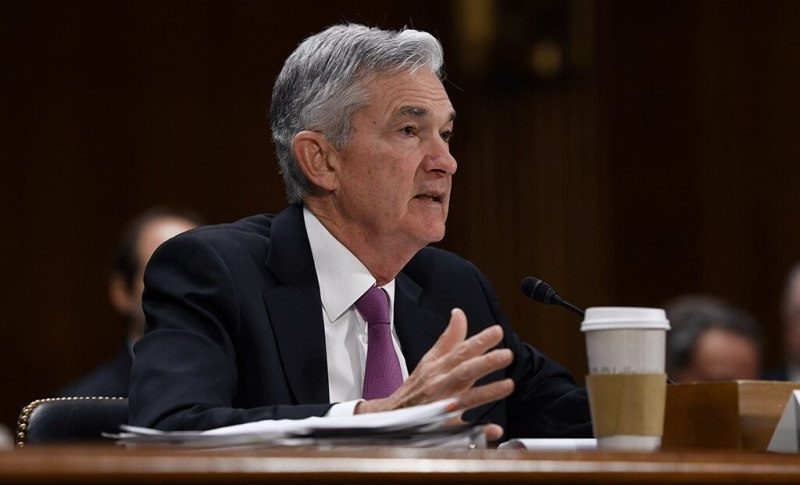 The Trend Has Changed for EUR/USD After the FED, But the Real Test Comes at 1.17
EUR/USD was really resilient for more than a year, climbing up from 1.18. It moved to 1.2350 in the first wave in early January and hen retreated down to 1.17 as the USD buyers fought back. But, after the retreat in Q1, the bullish trend resumed again and EUR/USD pushed higher above 1.20 again and even above 1.21.
But, EUR/USD buyers couldn't push above January's highs, which was a bearish sign. This pair formed a doji candlestick on the weekly chart at the last week of May which was another bearish reversing signal and then reversed down.
The 50 weekly SMA has been broken in EUR/USD
The decline was slow in the first two weeks, but this week we saw a major dive, which took the price below 1.20 and to 1.1850. We have been short on this pair since early April as it was climbing higher, after bouncing off the 50 SMA, hoping the 1.20 area would hold as resistance and held the trade for weeks.
Now EUR/USD has reversed and the decline should be bigger, since the FED changed the rhetoric suddenly on Wednesday. We are more than 100 pips in profit now and are holding to our trade, at least until close to 1.17, since the situation seems to have changed fundamentally, as well as technically after the break of the 50 weekly SMA (yellow). The reversal is across the board in all USD pairs, so this looks sustainable, reversing the course from what was going on earlier on this pair, which we explained on our 2021 EUR/USD forecast. Below is the speech from Powell and the dot plot for the last two meeting, showing the difference.
FED Chairman Jerome Powell Comments
If we look 1-2 years out, we'll be looking at "a very, very strong employment market"
There are very large amounts of job openings and lots of people looking for work and the process of filling those vacancies is slower than anticipated. "It may just take longer"
Notes that vaccinations should diminish the reluctance of people to return to work along with restart of daycare
Unemployment insurance for around 15m people will end by the September
I would expect that we would see strong job creation building up over the summer
We have to be humble about our ability to understand the data
Inflation has come in above expectations in the coming months but prices driving that are items that are directly affected by the reopening
You can see this meeting as the 'talking about talking about' meeting
We did not have a discussion of whether liftoff is appropriate in any particular year
The dots are not a great forecaster of rate moves and should be taken with a big grain of salt
"Many participants are more comfortable that the economic conditions in the committee forward guidance will be met somewhat sooner than previously anticipated. That would be a welcome development."
We will have to see what the effect on money markets should be due to IOER changes
There's the possibility inflation could be quite low going forward
"Inflation expectations have continued to move up"
Seeing the inflation performance that we had.
"It wouldn't surprise me, if there's an element for some people — seeing the inflation performance that we've had — thinking that they have more confidence in seeing inflation above 2%; that it may not be as hard to do that as we thought. Inflation expectations may move up as a consequence of this."
This is the end of the 'outcome-based Fed'. Powell is making all kinds projections about the coming months with an unusual amount of confidence that goes against what he's been saying for months. It's as if they saw something in the numbers and projections that spooked them. All that talk about letting inflation run hot and waiting to see numbers to ensure a 'broad and inclusive' recovery is dead.
June 2021 FOMC Meeting Dot Plot
The dot plot for the June FOMC meeting shows:
7 fed officials see hikes in 2022
13 fed official see hikes in 2023.
Below is the dot plot from the March meeting. At the time, 4 Fed officials expecting hikes in 2022 and 7 Fed officials in 2023.