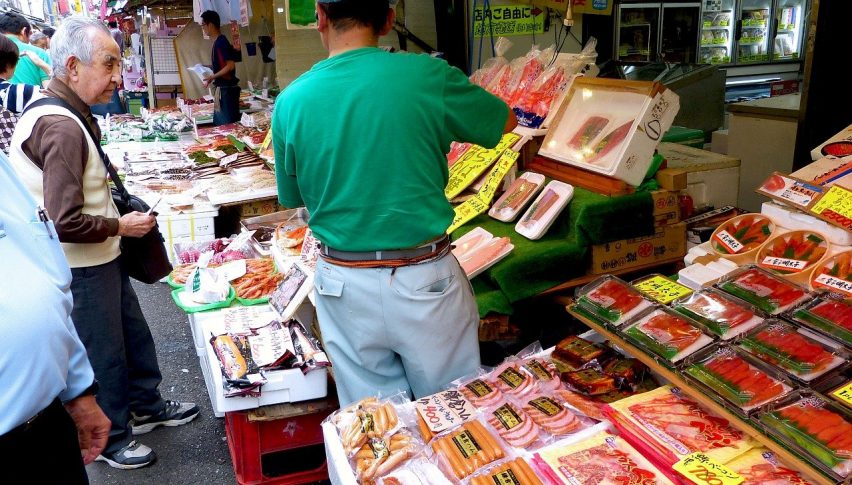 Japan's Household Spending Posts Weak Rise in July, Misses Forecast
Household spending across Japan rose at a slower than forecast pace through the month of July as the nation battled the latest wave of the pandemic and imposed fresh restrictions, keeping consumers wary of stepping out and making purchases. Data released by the government reveals that household spending increased by 0.7% YoY during July, a slower pace of growth than the 2.9% rise forecast by economists but better than the 4.3% contraction seen in the previous month.
However, the reversal from contraction to growth is not being cheered by economists and is driven mainly by the weaker base data from last July when household spending had undergone a severe contraction by 7.6% due to lockdowns. On a monthly basis, the figure works out to a contraction by 0.9% in July from June against official estimates for an increase by 1.1% instead. In addition, the MoM contraction extended into the third consecutive month, dampening prospects for economic recovery in Japan.
Even as most of Japan's population remains under some form of restrictions which have been extended, the economy is also likely to suffer as its key trading partners across Asia also report spikes in COVID-19 infections. Economists fear that the world's third largest economy could be headed towards a slowdown in the current quarter as the latest resurgence of cases domestically and across other parts of Asia could further hamper economic activity.
Later this week, investors will turn their attention to the release of revised GDP data for the second quarter. Expectations are that the revised figures could reveal a faster pace of growth between April and June, powered by better than anticipated levels of business spending during the period.
Impact on the JPY
The Japanese yen is exhibiting signs of weakness, with USD/JPY on the rise after a sharp dip earlier in the session despite the bearish mood towards the US dollar lately. Traders remain cautious about investing in the safe haven currency especially as they wait for the revised GDP figures before making their next move in the currency. At the time of writing, USD/JPY is trading around $109.81.
Core PCE inflation ticked higher to 4.7% this month, which should keep the FED hawkish and the USD bullish
3 days ago