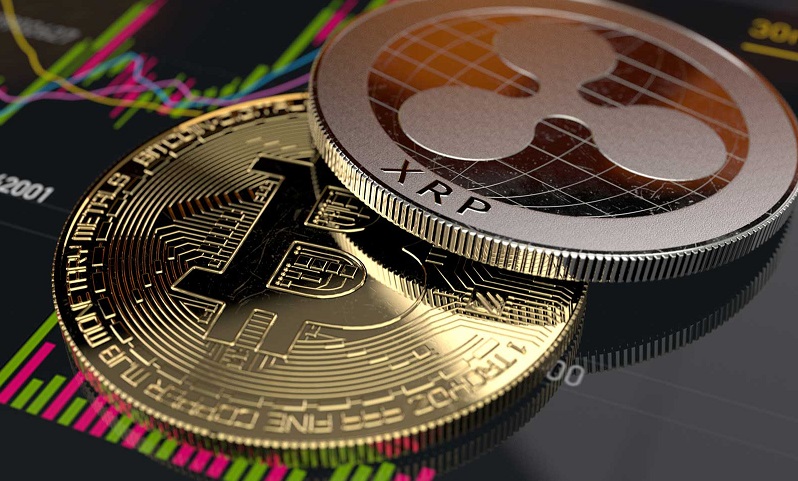 Ripple (XRP) Shooting up as Market Goes Bullish
After several weeks of mostly bearish rates, the cryptocurrency market is up today with some sizable gains. One of the biggest earners is one of the major cryptos- XRP from the Ripple network. This token is up 13.69% today, with a rate of $0.3717 (XRP/USD).
How Today Compares to XRP's Recent Performance
XRP has been mildly bullish over the past week, but it shot up late last night and has continued to climb since then. Today's rate is the highest we have seen this Ripple token since early this month.
XRP has made a full recovery from the crash of early June, which pushed the rate down to $0.2928 briefly at its lowest point.
That can't be said of all cryptos, like Ethereum, which has yet to recover from the crash.
XRP's trade volume is high today, up 105% for over $2 billion in trades over the last 24 hours. That's incredibly healthy for any crypto right now, especially with the market in a state of flux and the overall bearish crypto trend recently.
Should We Expect XRP to Stay Bullish Much Longer?
At this point, XRP is going into its second day of steep gains, and it isn't likely to continue that much longer. We do expect this crypto to turn around shortly, perhaps before the end of the day. That's due to the overall poor economic situation, including high inflation and crypto rates that are lower now than they were at the beginning of the year.
At the start of 2022, the XRP rate was at $0.8617, and it has fallen to less than half that since that date. This is why our outlook for XRP and the wider crypto market is so grim right now. We don't expect to see any all-time high from most cryptos or even a recovery from where these tokens have fallen since the beginning of the year. They have spent so much of the year falling and not climbing back to where they were before the fall.
XRP is likely to fall back into a bearish trend soon, and we don't expect the gains to last much longer. If you bought during the recent low point, it is probably best to sell now. Waiting this crypto out for a long-term profit isn't advisable at this point. It's hard to say when the token will see any major improvement.