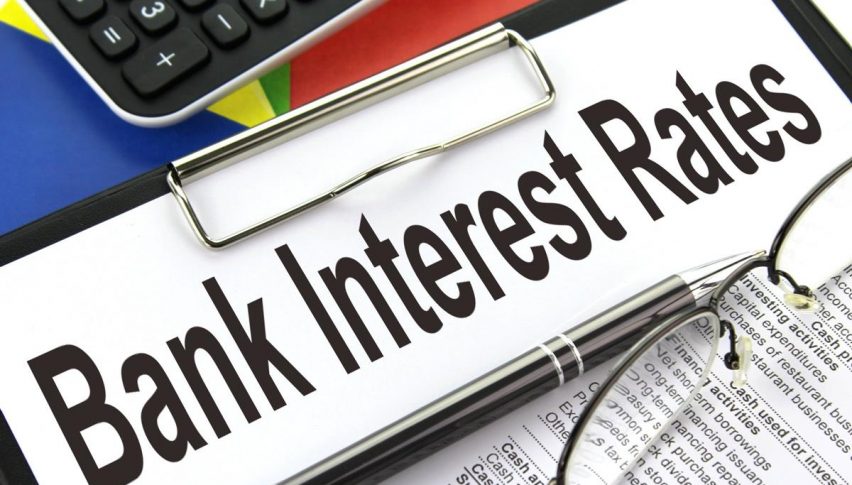 Forex Signals Brief for September 19: Three 75 BPS Hikes This Week From the FED, the BOE and the SNB
Last Week's Market Wrap
Last week was inflation day, with the US and UK consumer inflation CPI (consumer price index), as well as the US producer inflation PPI (producer price index) being released. Producer inflation showed yet another cool-off in the US in August after the decline in July, but consumer inflation gave mixed signals both in the US and the UK.
Consumer prices rose 8.3% in August on an annualized basis, as the data released last Tuesday showed. While this pace is down from the 8.5% experienced in July, it's still higher than what some economists had expected. The increase comes despite efforts by the FED to tackle inflation, which has been failing, by repeatedly raising the baseline interest rate to slow the economy, which they have achieved. UK inflation cooled off, but it remains exceptionally high at 9.9%.
This Week's Market Expectations
This week central banks are expected to continue raising interest rates, despite the cool-off in inflation. Although the main economic events start with the minutes from the last RBS (reserve Bank of Australia) meeting on Tuesday, followed by August consumer inflation from Canada later that day. The FED is expected to start the rate hike frenzy on Wednesday, raising them by 0.75%, from 2.50% to 3.25%. The Swiss National Bank and the Bank of England are expected to raise rates by 0.75% on Thursday, while the Bank of Japan continues to hold rates steady at -0.10%, as inflation remains under control in East Asia, showing that major companies are responsible for higher prices in the west.
Last week we opened 28 trading signals in total, including forex signals, crypto signals, commodity signals, and cryptocurrency signals. Markets were quite volatile, changing direction a few times as the inflation reports were released, so we had nine losing signals as a result and 19 winning forex signals, giving us a 68% to 32% win-loss ratio.
Throwing the Towel on S&P500 
Stock markets turned bearish at the beginning of this year, as central banks started tightening the monetary policy and raising interest rates. Although we decided to open a buy signal in S&P500  last month as central banks were starting to think about slowing or stopping with rate hikes, but that's not happening soon, so the decline resumed again last week after the retrace higher previously and we decided to close our buy signal here.
SPX – Daily chart
Continuing to Trade GOLD  
Gold has been bearish since March, after failing to hold gains above $2,000 and since then the highs have been getting lower during retraces. The 50 SMA (yellow) has turned into resistance, refusing Gold buyers last week and XAU/USD broke the support zone around $1,680. We continued to trade Gold both ways and it ended up being one of the most profitable assets for us last week.
Gold XAU – Daily chart
Cryptocurrency Update
Cryptocurrencies were supposed to have a positive week with the launch of Ethereum 2.0, which makes the transition from power-of-work to power-of-stake. But, after the bullish move, the previous week faded, sellers returned last week and cryptocurrencies turned bearish again, with BTC falling below $20,000.
Sellers Prevailing in ETHEREUM
Ethereum launched the big transition last week, but instead of improving, the sentiment has turned bearish again and Ethereum fell below the 100 SMA(green) again. So now the next support zone is around $1,000. The Merge is expected to make Ethereum gas fees cheaper and attract more developers, but despite that, at the moment the sentiment remains negative.
ETH/USD – Daily chart
 RIPPLE Failing at $0.40
RIPPLE has been one of the most bearish cryptocurrencies since the legal battle with the SEC (Securities and Exchange Commission) started nearly two years ago and the zone around $0.40 turned into resistance since June. In the last three days, we have seen a reversal as both Ripple Labs and SEC are pushing for a quick ruling over the case, which traders thought might go in favour of Ripple, hence the bullish momentum. But, yesterday we saw a reversal after buyers failed to push above $0.40, so nothing is certain yet.
XRP/USD – Daily chart