Choosing The Best Bitcoin Trading Strategies For The Job
Over the past several years, cryptocurrencies have gained notoriety as being attractive assets to trade. Whether one is interested in Bitcoin (BTC), Ethereum (ETH), Ripple (XRP), or Litecoin (LTC), consistent pricing volatility produces an abundance of opportunities. All you need to get in on the action is some venture capital, a solid broker, and a viable strategy.
At the head of the cryptocurrency class sits Bitcoin. A staple of the industry since 2009, Bitcoin is the most popular, not to mention valuable, of all crypto assets. Millions of traders use a wide variety of Bitcoin trading strategies every day while attempting to secure marketshare. In this article we will talk about getting started with one of three basic strategies: scalping, trend following, and long-term investment.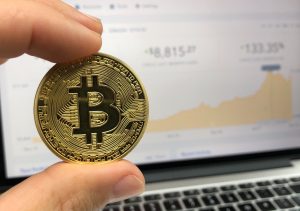 Identifying Your Ideal Strategy
In reality, there are thousands of ways to approach the cryptocurrency markets. In order to choose the correct trading strategy, you first must answer two basic questions:
What are my available resources?

Time and capital resources are a big part of active trading. Without adequate inputs, the odds of achieving success diminish exponentially. Be honest when answering this question ― overextending yourself is a sure fire way to lose in the long run.
What do I want out of the market?

Before ever placing a trade, it is important to know your goals. Whether you are depending on

Bitcoin trading strategies

to pay the rent, or to simply make some extra money, your plan needs to reflect this.  
When engaging an asset with the pricing volatility of Bitcoin, your resources and goals will determine the strongest strategies to pursue. Ultimately, the answers to the aforementioned questions will dictate which styles of trading are best suited to your individual situation.
Getting Started: Three
Bitcoin Trading Strategies
After taking some time to identify your primary objective and inputs for your crypto trading endeavor, it is time to select one or more Bitcoin trading strategies to use on the open market. This is a big step and one that will lead to either profit or loss.
Below are three types of Bitcoin trading strategies that are applicable to the modern crypto environment:
Buy And Hold:

"Buy and hold" is an investment philosophy

championed by the legendary stock investor Warren Buffett. Basically, one finds undervalued securities, purchases them, and then holds until prices rally. Sounds easy, right? If you are going to implement buy and hold

Bitcoin trading strategies

, then be patient! It may take some time to realize a profit and the pricing swings can be epic. Remember, with this strategy, you make money when you buy the asset, not when you sell.
Scalping:

Scalping

is a great way to trade Bitcoin. Regardless if you are buying and selling Bitcoin on the cash or CFD markets, scalping from technical levels or key numbers can be a profitable approach. The number one rule when using this strategy is simple: keep leverage reasonable and losses small. Never, ever, take a giant loss on a single trade!
Trend Following:

As it is in traditional markets, trend following is by far the most popular of all

Bitcoin trading strategies

. A majority of traders attempt to get in on directional moves in pricing as early as possible in order to reap maximum reward. Therein lies the challenge of trend trading ― spotting the trend in time to grab the profits. The best way to approach trend trading is to keep it simple. First, look for directional moves in pricing on multiple time frames. Then, fine tune your market entry point using technical tools such as moving averages or Fibonacci retracements.
Perhaps the most important thing to realize when trading Bitcoins is that there is more than one right answer. As long as your strategy consistently makes money, then it is a success!