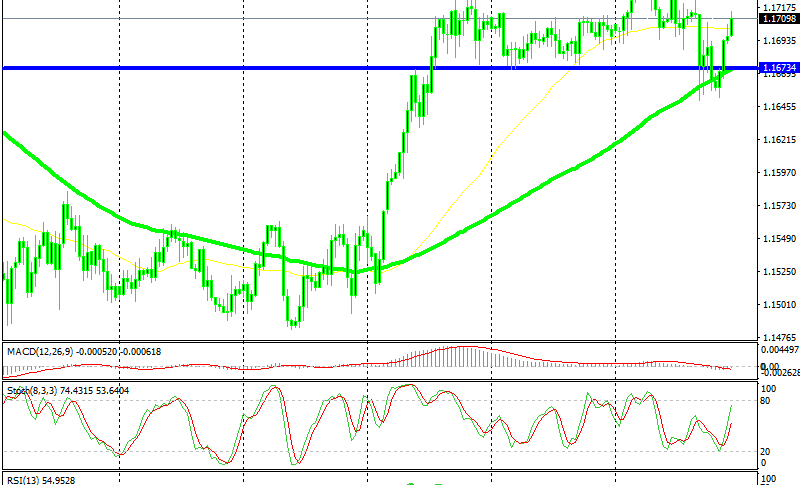 Technicals Take Over Fundamentals in EUR/CHF for a Change
EUR/CHF entered a bearish phase earlier this week as the market made a run for safe havens. Trump is going ahead with tariffs mainly aimed at China and China is responding back.Financial markets fears a trade war and the sentiment has deteriorated. Safe haven assets have come back in fashion as a result, with USD/JPY breaking the 105 support level.
The negative sentiment in the markets has put EUR/CHF under pressure this week. This forex pair has lost exactly 100 pips this week top to bottom. But, the 100 SMA (green) has been holding on pretty well. If you check the daily EUR/CHF chart you will see the price has reversed today right at the 100 simple moving average.
We are using the H4 chart though, since we want to show something else as well on this time frame. As you can see from the H4 chart below, the price started wobbling around the 100 SMA. That meant that the buyers were having trouble pushing below this moving average.
The 100 SMA was the line in the sand for this pair this time
Eventually, the price moved back up and is now above 1.17 from 1.1650. This pair also overcame the previous lows at 1.1670s. I thought that this level might turn into  resistance now, but it didn't. So, this pair has entered the bullish range once again while the negative sentiment is still negative.  This means that the technicals have taken over the fundamentals in this pair.