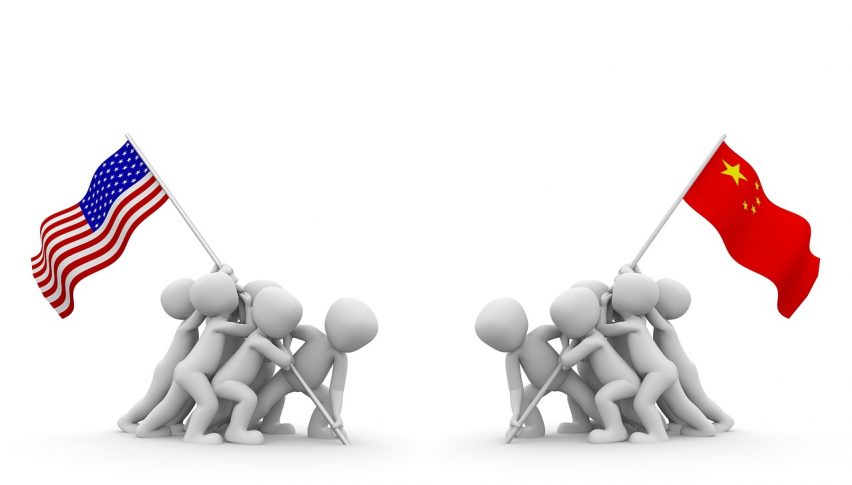 May 17- Economic Events Outlook – Risk Picks Up as U.S. – China Trade Talks Begin
Posted Thursday, May 17, 2018 by
Arslan Butt
• 2 min read
First of all, a very happy Ramadan to everyone, may it be full of blessings and happiness. On Thursday, the U.S. dollar is playing on the back foot, still floating near a five-month high against a bucket of major currencies. Most U.S. economic events have remained weaker than expected and the expectation of trade talks between China and the U.S. is keeping the market in check. Watch out for key factors to trade today…
U.S. – China Trade Talks Begins
The United States and China are expected to launch trade talks on Thursday in a bid to avoid a damaging tariff war. Both economies could be inching towards deals in specific sectors such as agriculture, medicine, and technology in the latest round of trade talks.
Global investors, traders and hedge funds attentively watch the market whenever U.S. and China officials come face to face to resolve something. Typically, it generates the risk-off vibes. Perhaps, that's another reason why greenback is playing on the back foot. Investors seem to wait for a clear signal before placing long positions.  
Watchlist – Key Economic Events Today
Eurozone – EUR
Italian Trade Balance – Istat (istituto nazionale di statistica) will release the Italian trade balance data at 8:00 (GMT). The analyst's forecast is 3.74B vs. 3.10B in April. Newbies, a positive number indicates that more goods were exported than imported and a positive number is considered good for the currency.
U.S. Dollar – USD
Philly Fed Manufacturing Index – Philly Fed usually comes with volatility and trade opportunities. The index is expected to drop to 21.1 from 23.2. There will be a nice buy opportunity in the Greenback if the index surprisingly gains more than 23.
Unemployment Claims – At 12:30 (GMT), the jobless claims will be on the radar. Economists are expecting slightly higher claims than for the previous week which can burden the dollar. Claims are expected to rise to 216K vs. 211K in the week ending on May 11.
Fellows, 216K claims aren't so bad and may leave a muted impact on the market.
Traders, considering the given economic events and forecast, we can't drive one-sided sentiment for the greenback. Therefore, we should wait for the actual releases to determine the direction of price action. Stay tuned to us for quick technical trade setups and forex trading signals.
All the best for today.