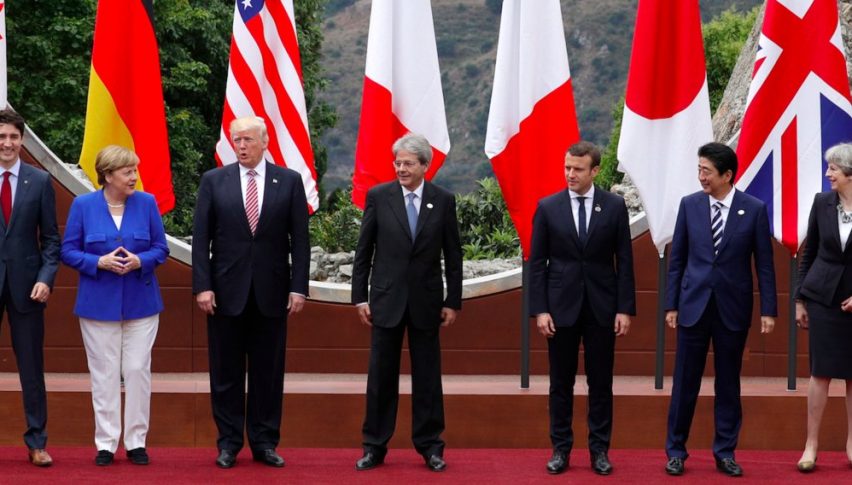 June 11 – Economic Events Outlook – A Busy Week Kicks In
Posted Monday, June 11, 2018 by
Arslan Butt
• 2 min read
Good morning, everyone, I hope you had an amazing weekend!
Last week, the market traded merely on sentiments ahead of market-moving fundamentals this week. Dollar played on the back foot over the uncertainty spread by G7 meeting on 8 – 9 June which ended in an unpleasant tone.
This week, investors need to focus on the historic summit between the U.S. and North Korea. Moreover, the policy decisions from the Federal Reserve and European Central Bank will remain on the radar.  Who's up for riding the volatility?
Watchlist – Top Economic Events to Watch Today
The trading week begins with an immense amount of uncertainty as the annual G7 summit failed to reach an agreement among the seven most powerful countries in the world. Consequently, the financial markets opened with a gap.
Stock Indices – Bearish Gap

Dollar Index – Bearish Gap
The series of aggressive tweets from U.S. President Trump is leaving the market in a state of fear. The fear boosts the safe-haven appeal and drives the Risk-off sentiment. That's what I'm expecting from the global financial markets on Monday.

GBP – Great Britain Pound
Manufacturing Production m/m
It shows the change in the total inflation-adjusted value of output produced by manufacturers. The U.K's manufacturing production is expected to rise to 0.3% from -0.1%, which is a positive sign for Sterling bulls. The figured will be released at 8:30 (GMT) today.
Goods Trade Balance
It's a difference in value between imported and exported goods during the reported month. Economists are expecting a trade deficit of -11.5B vs. -12.08B. Although -11.5B is representing the deficit in the trade balance, it's better than before and may underpin the Sterling pairs today.
As you know, Mondays are mostly muted in the absence of top-tier economic events. I'm expecting the same today, but stay tuned to FX Leaders as we may have quick forex trading signals today. Good luck!