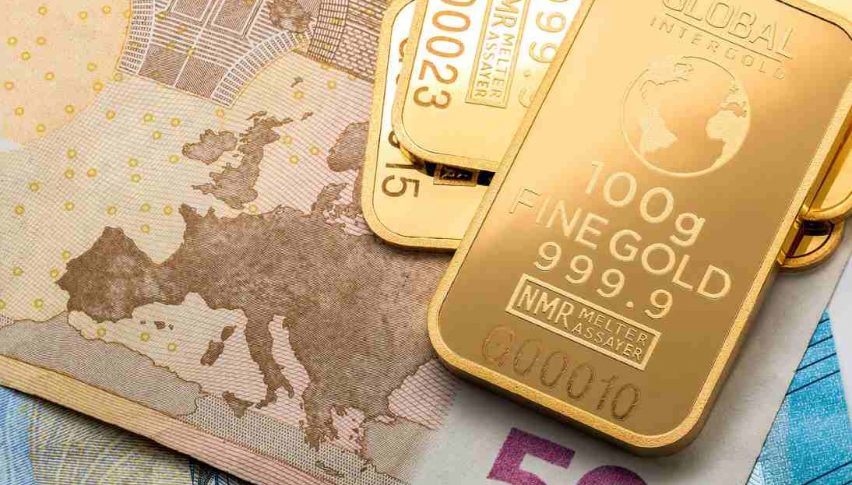 August Gold Futures Looking To Close Above 1250.0
Unless we see a late-Friday session selloff in bullion, August gold futures are poised to close in the green. After a rough week dominated by bears, price is consolidating just above the $1250.00 level. Is this a case of institutions hedging weekend risk or are bargain hunters finally stepping in?
Today has brought rekindled enthusiasm for U.S. indices. Both the DJIA and S&P 500 are up big on the session, as are gold and crude oil. Money is flowing into the markets en masse, with traders eager to take fresh positions into the weekly close.
August Gold Futures Technicals
As of this writing, there is an active long trading signal on the board for gold. All in all, it has been a good day to buy gold and this trade has performed well. Price has rallied above the 1250.0 level and may put in a test of topside Fibonacci resistance before the day is out.
Here are the levels to watch for the remainder of the Friday session:
Resistance(1): 38% Current Wave Retracement, 1257.4

Support(1): Psyche Level, 1250.0
Bottom Line: If we continue to see bids hitting August gold, then a quick scalp from the current wave 38% Fibonacci retracement (1257.4) may come into play. For the rest of the session, sells from 1257.1 with an initial stop at 1258.2 yields 5-8 ticks using a sub-1:1 risk vs reward management plan.
The goal of an active scalp is always the same — achieve quick and painless returns. In the event this trade sets up, immediate and positive price action is the goal. If it goes +5 or +8 ticks, do not be afraid to rack profits and head for the weekend.
Hopefully, your trading week has been a good one. If not, there is no need to worry. The Monday open is a little over 48 hours away and next week is always the best week!