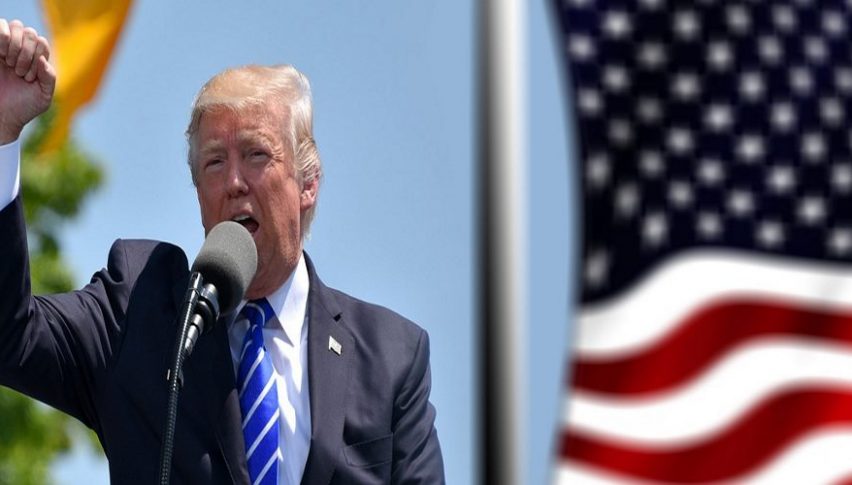 Trade War Rhetoric Boils Over, Republicans Attack Trump
It is an election year here in the United States, which is always a chore to endure. Campaign ads litter television, radio, and the internet slinging mud at Congressional candidates from all over the country. Seemingly every day brings a new hot-button issue — today it is trade war fallout burying U.S. farmers.
To be honest, I am a bit surprised that it took this long for the media to pick up on the impact recent trade strife has had on the agricultural sector. U.S. exportation of foodstuffs to China and Mexico have come under fresh restrictions as new tariffs have gone into effect. The result has been growing disdain in Trump-supporting states.
The Trump Farmer Bailout Bill
A $12 billion dollar aid plan has been put forth by the Trump administration to shore up losses taken by farmers due to recent tariff-mania. The measures are not good enough for many Congressional Republicans and today's critiques of the plan have been pointed:
Sen. Bob Corker (R, Tennessee): "You [Trump] have a terrible policy that sends farmers to the poorhouse."

Sen. Ben Sasse (R, Nebraska): "This trade war is cutting the legs out from under farmers."

Sen. Ron Johnson (R, Wisconsin): "Trump's bailout plan is downright un-American."
That is some fairly tough talk from the Republicans, denouncing Trump and the ongoing trade war. Of course, the $12 billion plan isn't unprecedented. In fact, it is not much different than traditional subsidies paid to farmers in return for limiting crop size and production.
So, why the tough talk from red state Republicans against Trump? Simple — it is an election year. However, none of the harshest critics of the bailout bill are on the ballot this fall. Today's "outrage" is political grandstanding, nothing more.
What Is The Endgame?
One thing is for certain — if the Republicans lose control of Congress in the Fall elections, U.S. indices are going to suffer. Questions will surround the ability of the Trump administration to continue crafting policy designed to boost economic performance. In essence, the perception of having a pro-business administration will fade, as will risk tolerance and investiture.
Today's action on the equities markets is a result of the strife and media coverage from Capitol Hill. U.S. indices opened in the red and gold traded higher. This intraday trend has since reversed, but investors remain skittish.
All in all, market participants continue to pile into U.S. equities in anticipation of further American economic growth. However, that trend will change overnight if the Republicans perform poorly in the coming Midterm Elections. In-fighting and political grandstanding from leadership with no skin in the game do little to preserve the two-year bull market.