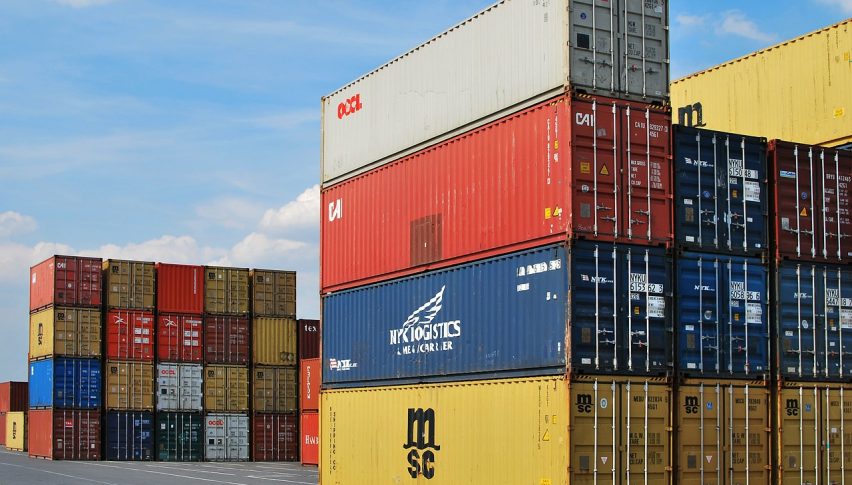 Forex Signals Brief for August 6: Trade Wars Still Looming Large
The week ahead looks like it might be a little quieter than the last one. Certainly on the data front. But the news that simply won't go away is the ongoing trade wars between the US and China.
On Friday, China came out and said that it would further retaliate against the US. Imposing $60 Billion worth of tariffs at between 5-25% on US imports. This came in response to US President Trump upping the tariff percentage to 25%.
The tit-for-tat battle doesn't appear to be slowing down any time soon so traders will be watching for any further developments.
On the economic data front, the major focus for the week will likely be on Friday as we get a look at US CPI. Aside from that, we do have two central bank interest rate announcements, from the RBA and the RBNZ. However, it's unlikely we'll see any policy changes. While the UK will also release GDP data.
In China, we also have some important trade data set for release on Wednesday, which will be particularly important to the AUD/USD and NZD/USD.
Forex Signal Update
The FX Leaders team fought back from a slow start to deliver a really solid performance for the week. The guys ended up with 16 wins and 8 losses. And it's no surprise that the bulk of the wins came as the economic data started flowing later in the week.
Bitcoin – BTC has been falling and tested $7,000 before bouncing. I suspect we'll have another go at this level so keep watching.
AUD/USD – Active Signal
The AUD/USD has been on a bit of a downtrend in recent times and that's been largely thanks to a strong USD. This week we have the RBA, which won't make too much of an impact as they are expected to leave rates on hold.
This signal crept higher but is pushing back in our favour.
NZD/USD – Active Signal
Just like its counterpart the Aussie, the NZD/USD is also showing plenty of weakness. It too has an interest rate decision this week as the RBNZ meets. However, it is the strong USD that is hurting its prospects at the moment.
We are in the green here and a further push will see us looking very good.