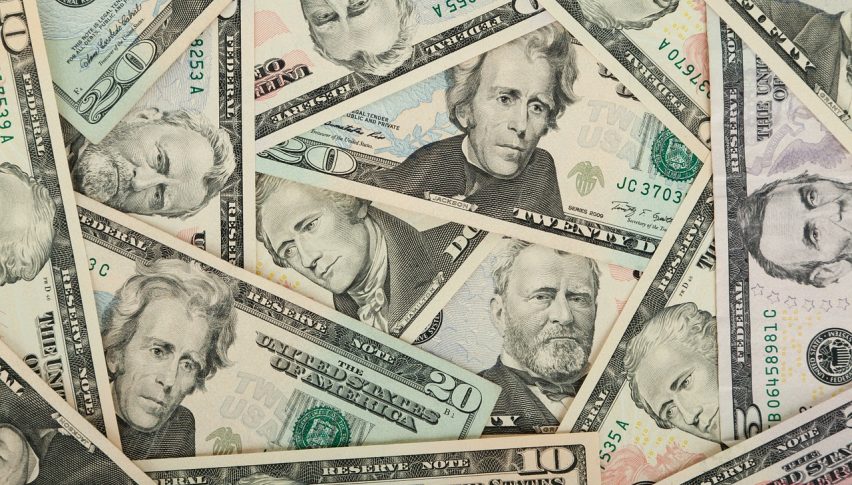 Markets on Monday: The USD is Flying
The USD has been trying its best to break out for some time and it appears that Friday was the day. A strong CPI figure certainly didn't hurt as the resistance at 95.50 that had been holding things down, gave way to the buyers.
All the majors felt the pinch, with the NZD/USD and the EUR/USD in particular really struggling.
Looking to the week ahead, the USD won't be in for any huge market moving data until the end of the week. Retail sales on Wednesday are probably the biggest data point of note as I can still remember the strong print we saw a few months ago that sent the USD sailing higher.
We also get a look at building permits and the Philly Fed manufacturing on Friday.
The momentum on Friday is bound to cause a few headaches for the majors as they try and keep pace with a rampant USD. But again with the big data coming late in the week, we might have another slow start. Despite more weekend tweets from US President Trump this time aimed at the Canadians.
The USD is Grinding Higher
The resistance level at 95.50 was tested on Friday and in reality it got smashed. Our first upside target that I wrote about during the Asian session was 96.20, and that is where we closed the day.
But the DXY was a real runner that ultimately popped up as high as 96.50, or at least a couple of ticks below. That means the new upside target will be 96.50 and we'll see if we have enough momentum to get us there on Monday.Gr
Sometimes we can pullback after a big Friday rally, but come Wednesday I think markets will be back bidding up the Greenback.