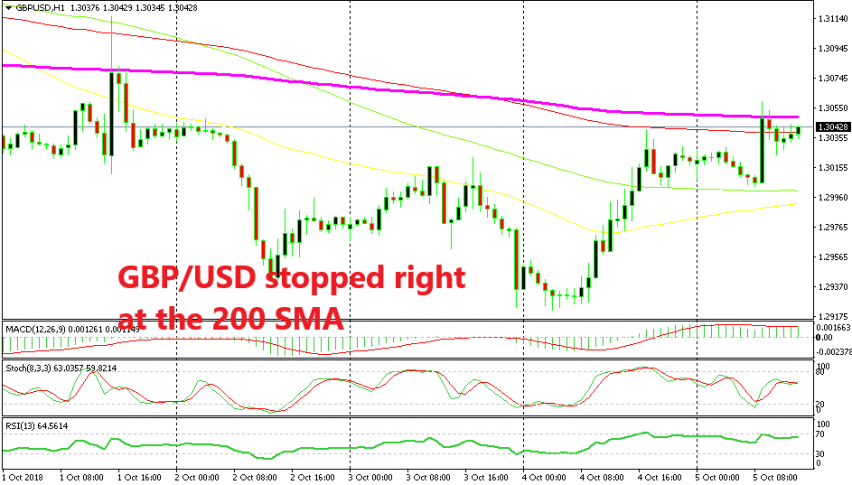 GBP/USD Is the Only Pair in Motion
The stock markets are sliding lower today as the hangover from yesterday continues. Comments from Italian politicians and EU officials turned the market sentiment negative yesterday and they are taking hits at each other today as well.
But the forex market has been motionless during the European session as we wait for the US employment report and, more importantly, the earnings report. They should get the forex market going when they get published ahead of the US session open.
But until then, we have to wait on the sidelines. Although, there is just one pair which has made a half decent move in the European session and that is GBP/USD. Reuters posted a piece regarding comments from an unnamed EU diplomat saying that the EU and Britain are very close to reaching a Brexit deal.
GBP/USD jumped higher as a result, but it stalled after climbing 50 pips higher. The market got excited for a moment, but GBP/USD stalled below the 200 SMA (purple) on the H1 chart. We have heard such comments about a Brexit deal being very close before, but the Irish border issue still remains so the market left it there.
Now, we wait for the US employment report to be released before seeing another move.