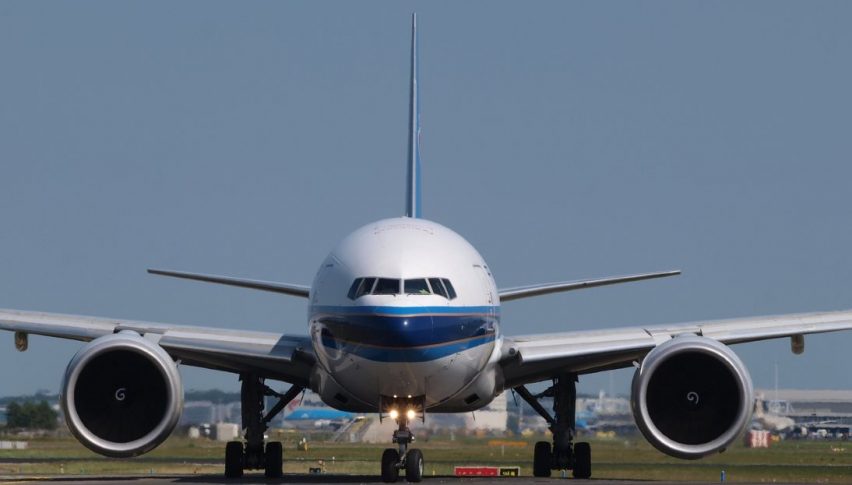 Boeing Stock Tanks, Mueller Report In
Friday turned out to be a major downer for the U.S. indices, with stocks laboring as the closing bell rang. For the session, the DJIA (-460), S&P 500 SPX (-54), and NASDAQ (-196) closed heavily in the red as investor anxiety dominated sentiment. Among the weakest performers was Boeing (BA). The embattled aerospace stock fell more than $10.00 per share, losing 2.8% on the day.
To say the least, large caps took a major hit and the damage may not be over yet. Shortly after Friday's closing bell, news broke that the much-anticipated Mueller Report was completed and scheduled for delivery to Attorney General William Barr over the weekend. Analysts speculate that the report will be a driver of stock market volatility, especially if President Trump is implicated in any wrongdoing. The two-and-a-half year rally in U.S. stocks is generally attributed to the notion of a pro-business administration in the White House; if the relative political stability is threatened by the Mueller Report, equities have the potential to enter immediate correction.
Friday's price action echoed these concerns. For now, investors are anxiously awaiting Monday's Wall Street open to assess the damage of the Mueller Report.
The Bearish Trend In Boeing Stock Is Alive
In a Live Market Update from last weekend, I issued a buy recommendation for Boeing stock. Initially, the trade performed well as shares of BA rallied to a pre-FED Statement high of $380.00. Since then, it has been all downhill as shares closed the week just north of $360.00.
Overview: From a technical standpoint, BA remains very much in a downtrend. The next area of support is the psyche level of $350.00. If the challenges facing the 737 MAX 8 aircraft are resolved in the next few weeks as planned, then the $350 area may set up to be an intermediate-term bottom.
Without a doubt, BA stock has been a significant drag on the DJIA. However, given the pending fallout from the Mueller Report, the recent challenges faced by Boeing may become old news. If so, that will be a much-welcomed development by the leadership of the airplane manufacturer. For Boeing, no news is good news. The Mueller Report may be just what the doctor ordered, bumping the 737 MAX off of the front page and setting the stage for a mid to late-2019 rally.