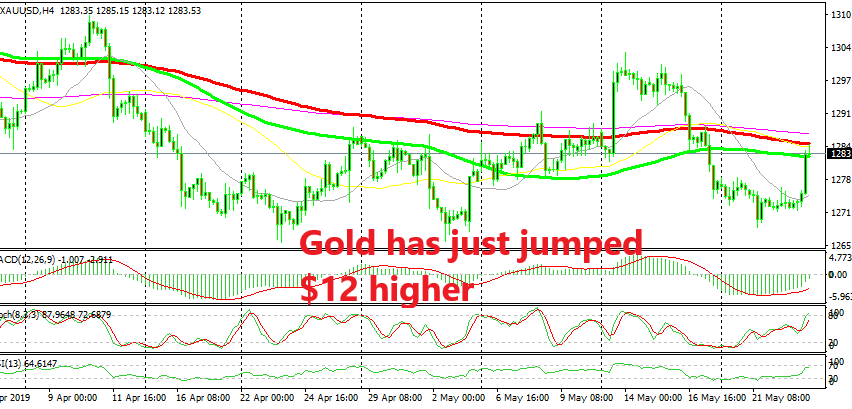 Gold Makes A Bullish Reversal As Sentiment Deteriorates
GOLD turned bearish in February and since then we have seen lower highs, which indicates that the trend has shifted for real. Last week we saw the latest retrace higher but that retrace ended lower than the previous one in April and Gold lost nearly $35 dollars since then.
This week was pretty quiet for Gold as it traded in a pretty tight range above $1,270, apart from one occasion on Tuesday when it slipped below that level for a brief moment. But, the quiet period ended yesterday as the sentiment turned pretty negative once again after the negative manufacturing and services report from Germany, the Eurozone and the US.
As a result, safe havens started attracting some heavy bids again, with USD/JPY turning bearish and losing more than 60 pips, while Gold jumped $12 cents higher. The price broke above the 100 simple moving average (green) pretty easily but is now facing move moving averages above. So, the sellers lost their fight today, but you can't go against an ever weakening global economy which increases the demand for safe havens.