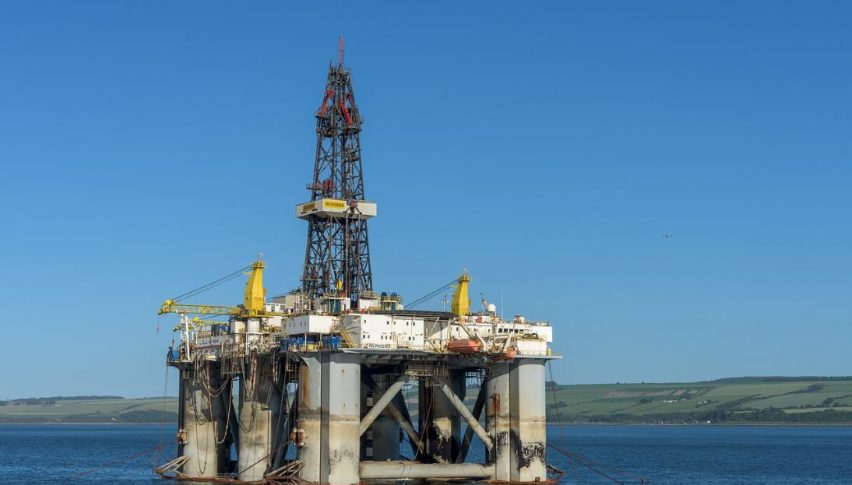 Supply Build Has WTI Crude Oil On The Bear
Seasonal trends be damned, crude oil supplies are on the upswing! For the second consecutive week, the API and EIA Crude Oil Stocks reports have come in positive. The peak demand season of late spring and summer in the Northern Hemisphere have done little to draw down inventories. Are the weekly bearish trends in WTI and Brent just getting started?
Crude Oil Stocks Buck Seasonality
This week's crude oil inventory cycle has once again defied conventional wisdom, showing strength in the face of negative consensus expectations. Here is a quick look at the hard data:
Event                                         Actual       Projected     Previous
API Crude Oil Stocks              4.850M          NA               3.545M
EIA Crude Oil Stocks              2.206M      -0.481M           6.771M
Following Tuesday afternoon's surprisingly strong API stocks numbers, energy players began to question the EIA's projected draw on supply. Skeptics were right to question, as today's EIA figures came in exceedingly positive.
WTI Falls On Stronger-Than-Expected Supply
The reaction of July WTI crude oil futures has been somewhat bearish, with prices falling beneath the $52.00 handle.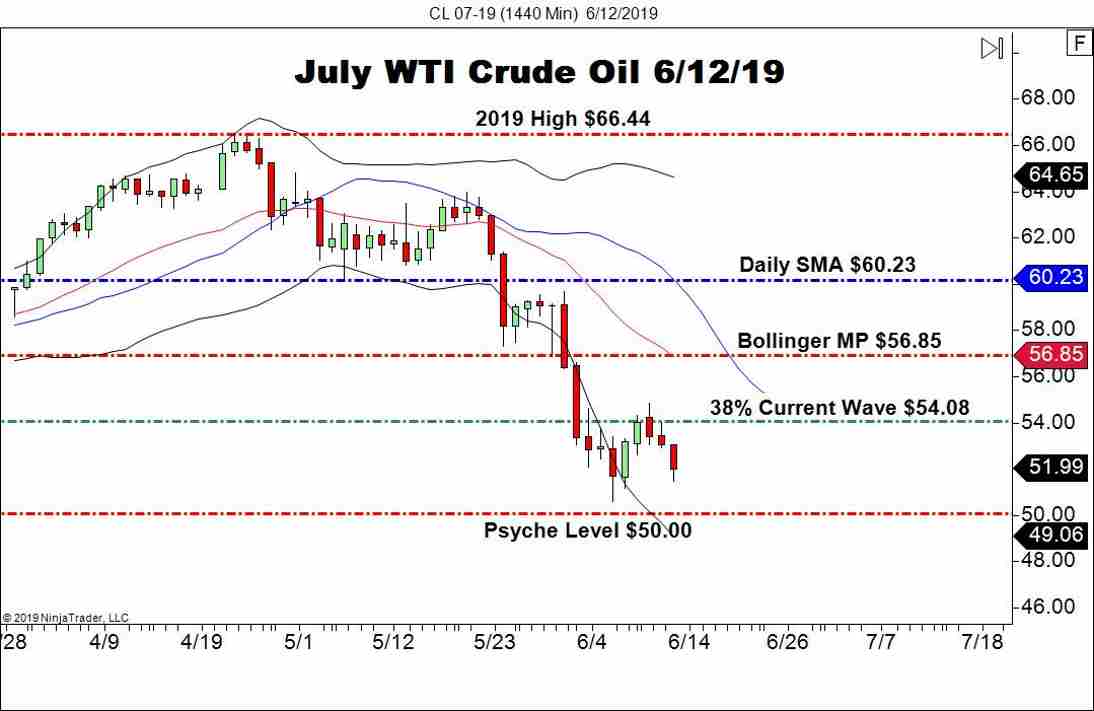 Overview: Since prices rejected the daily 38% Current Wave Retracement ($54.08), it has been all downhill for July WTI futures. At this point, a short-side bias is warranted as a hard test of $50.00 looks to be in the cards by Friday's close.