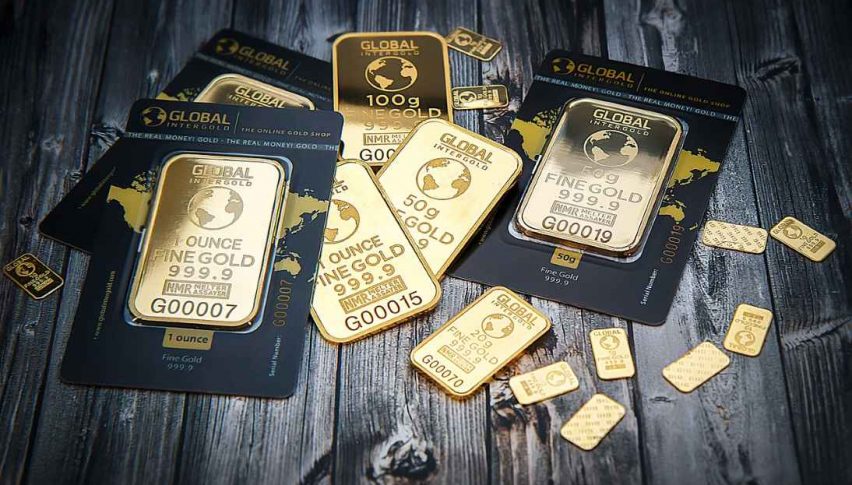 Buying The Dip In August Gold Futures
August gold futures have taken a bearish turn, falling beneath the 1425.00 level. Risk sentiment has been unexpectedly boosted, fueled by fresh optimism over the coming G20 Summit. Currently (11:30 AM EST), rumors are hitting newswires that the U.S. and China may be closing in on a trade war resolution.
A few hours ago, Treasury Secretary Mnuchin commented that there "is a path" to the U.S. completing a trade deal with China. While Mnuchin's statements are by no means a slam-dunk, they have brought moderate optimism to U.S. equities and the USD. Conversely, gold futures are pulling back.
August Gold Futures Sell Off
The good news is that we may have a buying opportunity coming into play for August gold futures. Trade war hopes have challenged the prevailing uptrend, washing out a large number of long position stop losses beneath Tuesday's low (1415.1).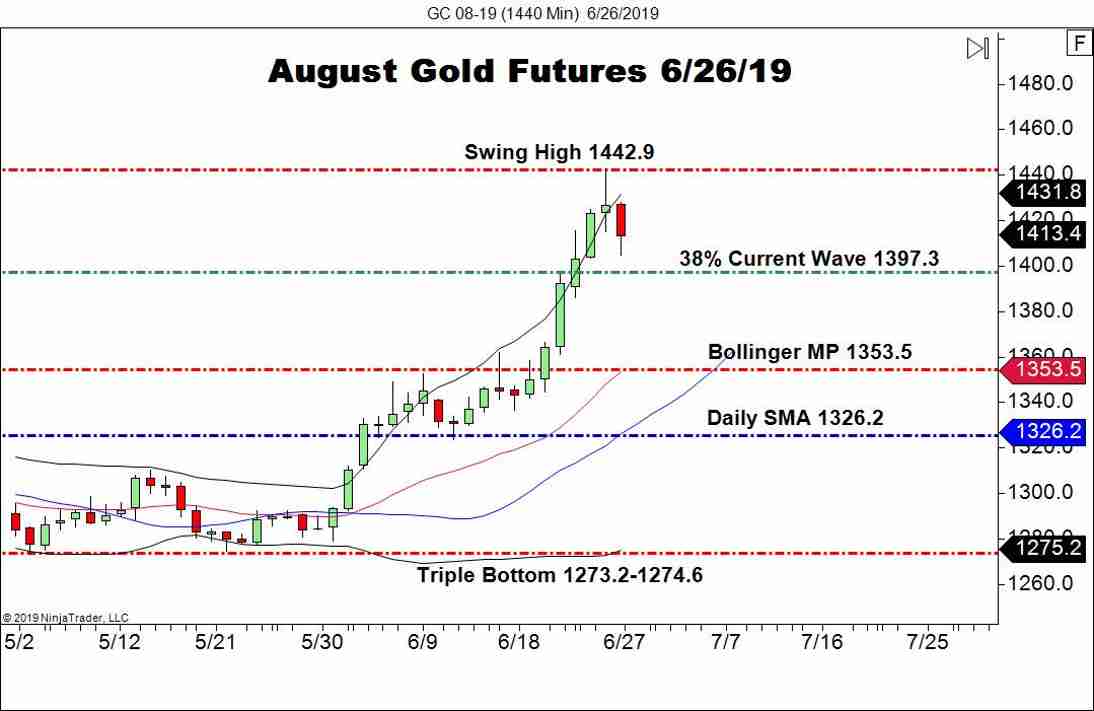 Here are the levels to watch going into the second half of today's trade:
Resistance(1): Swing High, 1442.9
Support(1): 38% Current Wave, 1397.3
Bottom Line: In the event "risk-on" becomes the theme later this week, going long in August gold futures will set up as a viable trade. A pullback to the 38% Current Wave Retracement (1397.3) will provide a solid entry point.
Until elected, I will have buy orders in the queue from 1398.1. With an initial stop loss at 1394.4, this trend-following trade produces 50 ticks profit on a return to the 1405.0 level.
Yesterday the CPI numbers from European countries showed a slowdown, so today's headline Eurozone inflation numbers should be soft as well
22 hours ago