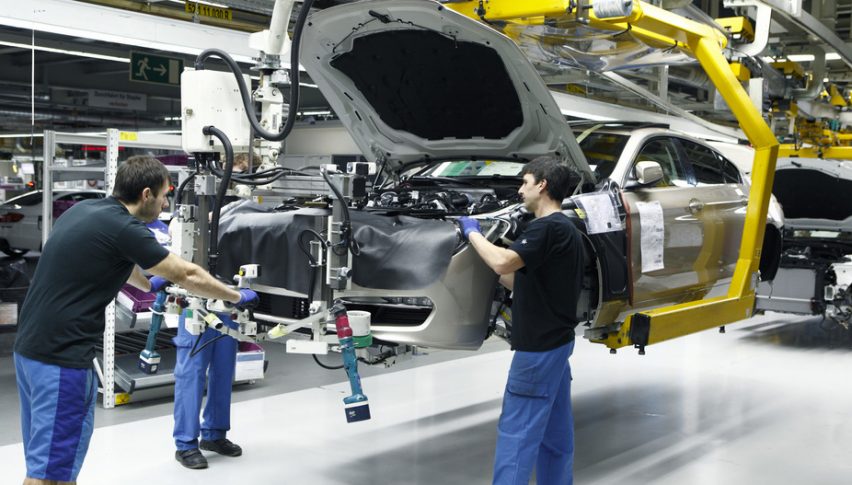 Car Production Declines in the UK for the 12th Straight Month
Posted Thursday, June 27, 2019 by
Arslan Butt
• 1 min read
UK's car production continued its decline for the 12th consecutive month in May, falling by 15.5% YoY. The decline was driven by a global slowdown in car sales as well as Brexit and political uncertainties that have been plaguing UK's manufacturing sector for quite some time now.
According to the CEO of Society of Motor Manufacturers and Traders (SMMT), Mike Hawes, "The ongoing political instability and uncertainty over our future overseas trade relationships, most notably with Europe, is not helping." He also added that a no-deal Brexit was not an option.
A hard Brexit, which is becoming more and more likely with each passing day amid political uncertainty, could set British car manufacturers back by up to £50,000 a minute because of border delays to shipments.
A slowdown in global economy and the ongoing US-China trade war that has further weakened the Chinese economy could cause car demand worldwide to fall by 4 million units in 2019 when compared to 2018, according to German Center for Automotive Research Institute.