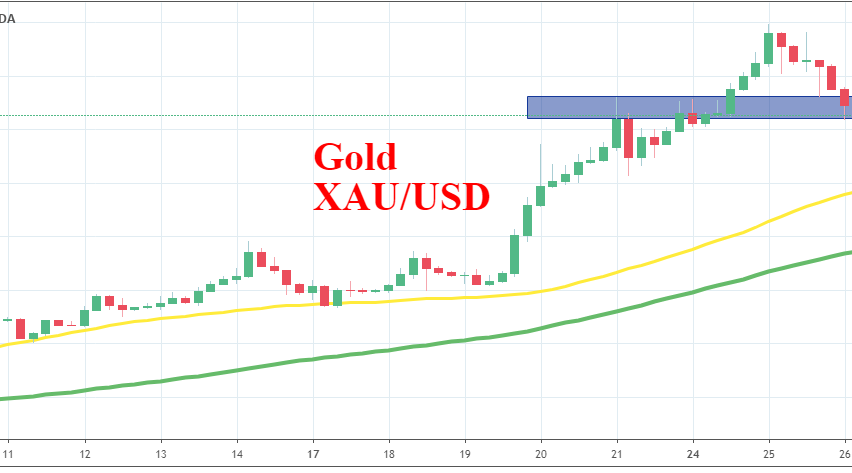 Will the Pullback End at the 50 SMA Again for Gold?
GOLD turned bearish towards the end of February as the slowdown in the global economy that we saw last year took a break during the Q1 of this year. But, the global economy didn't exactly reverse. Instead, the slowdown has picked up pace in the last few months which is helping Gold surge higher, as we have seen during this month.
Other factors are also helping fuel this rally in Gold and safe havens in general, such as the escalating trade war and the geopolitical tensions in the Middle East. The sentiment has turned really negative in the last several weeks and safe havens have been making the most of it, with Gold claiming around $180 during this period.
But, in the last two days, Gold has retraced lower, as have other safe havens. USD/JPY has climbed around 150 pips in the last few sessions. Now Gold is trading just above $1,400, which is a big round level in itself. But, I think that the big support indicator here is the 50 SMA (yellow) on the H4 time-frame.
Gold has been finding support at this moving average for more than a week earlier this month, so it will likely bounce off it again since the global economy is still weakening, despite Mnuchin's comments on China. There's some distance to cover for the sellers until we reach the 50 SMA, but that's one big indicator to keep in mind when it meets the price again. So, keep that in mind guys, because it might be a good place to go long from.