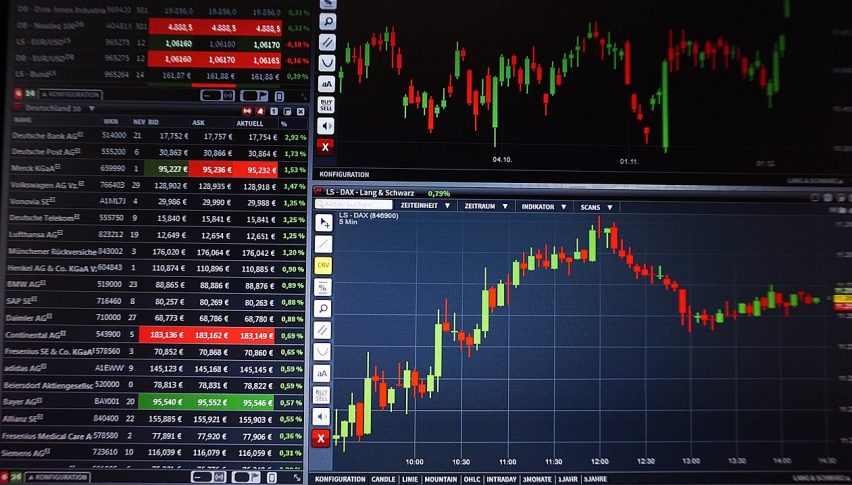 U.S. Stocks Open Modestly Higher
U.S. stocks have opened modestly higher ahead of today's heavily-hyped FED Interest Rate Announcements. For the first hour of trade, the DJIA DOW (+20), S&P 500 SPX (+2), and NASDAQ (+12) are in the green. Thus far, equities players are treading lightly, with modest ranges being the rule across the equity, commodity, and currency asset classes.
Today's pre-Wall Street open featured several peripheral economic metrics. The headliner of the group was the ADP Employment Change (July), coming in at 156,000. This figure outperformed consensus expectations (150,000) and June's number (112,000). All in all, the ADP report for July was exceedingly positive and may be a precursor to a strong Non-Farm Payrolls (July) release due out Friday.
U.S. Stocks Trade Modestly Higher On Open
All eyes are now firmly on Jerome Powell and the FED. The markets expecting a ¼ point cut in the Federal Funds Rate, as they have for the past six weeks. This will be the first downward adjustment in recent history ― what will it do to the markets?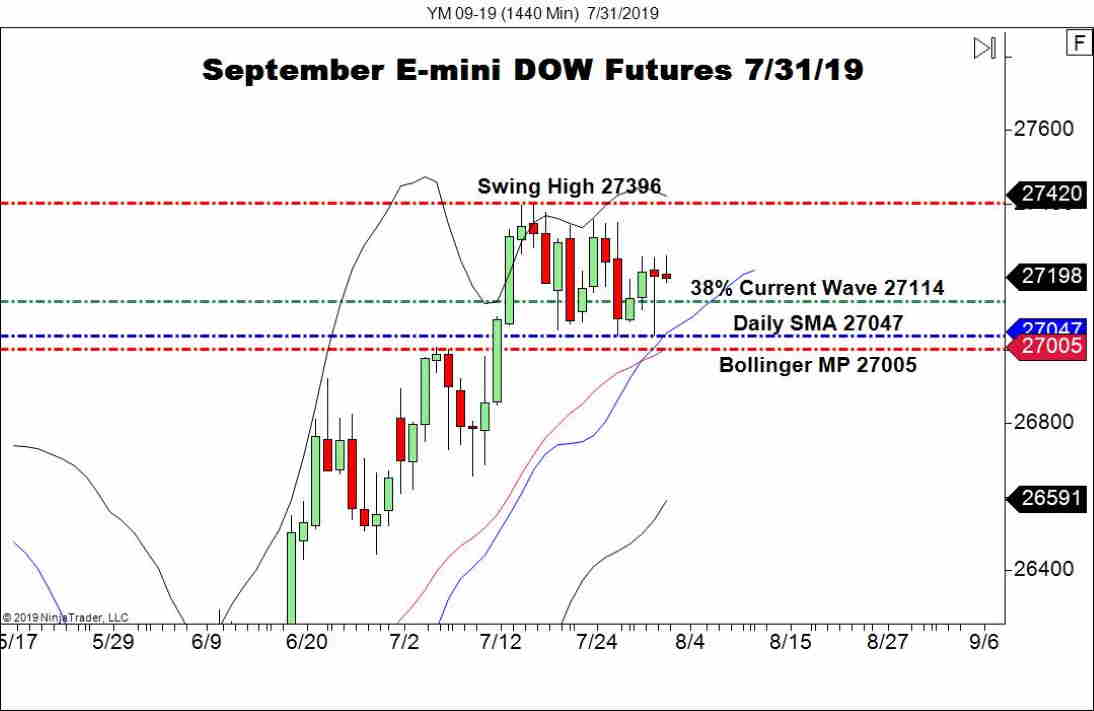 Bottom Line: Ultimately, the ¼ point rate cut will do little on its own. Stocks, currencies, and commodities have aggressively priced in the move over the past 6 weeks. However, this afternoon's action will be all about tone. If the FED suggests that this is a "one-and-done" preventative measure, then we may be in a position to see equities enter correction rapidly.
If this scenario proves to be the case, buying a short-term dip in the DJIA isn't a bad idea. For the remainder of the session, I have buy orders queued up from 27054 in the September E-mini DOW. With an initial stop at 26989, this trade produces 50 ticks on a slightly sub-1:1 risk vs reward management plan.