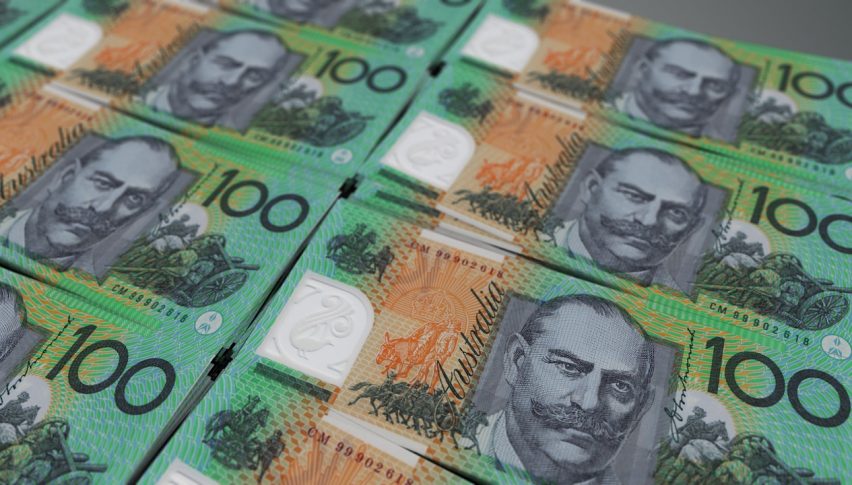 Is The AUD Caught in the Crossfire?
Posted Wednesday, August 7, 2019 by
Rowan Crosby
• 2 min read
The last few days have really only been about the US-China trade wars and it is clear that the Aussie is one currency caught in the crossfire.
Last week US President Trump caught many by surprise by embarking on another round of tariffs against China. The trade wars had been pushed to the side to some degree and the focus had been on central banks moves in reality.
After that nudge from Trump, China hit back by devaluing the Yuan and then stopping imports of US ag products. That saw risk assets come crashing back down, led by the AUD/USD.
We have to remember that China is Australia's major trading partner. The value of exports to China is greater than any other, led by things like iron ore and coal. However, the US is a strategic and political alley, with strong ties going back decades.
So the Aussie is caught in the middle and is getting hammered on the back of trade worries.
However, this is not a bad thing.
Boost for the Economy
A weak AUD/USD is a massive boost for the Aussie economy. It means the value of those very exports will continue to appreciate making the country more wealthy.
It will also please the RBA who are looking to lift inflation and in Australia, the best way to do that is got more money for the same products that will be exported anyway. That will create more jobs and lift inflation.
So while the Aussie in the crosshairs, this is a big win for the currency.
The local stock market, on the other hand, might not agree. When the SPX got hit by more than 3%, the local market felt the same sort of falls. There are some exporters who will also get hit as a result and their share price will weaken.
So there is a bit of a give an take here. But in the long-run, a weak currency will be a major plus.
I remain short-biased here with a clear watch of the 0.6800 level. We are consolidating below that point and I would be looking to sell a pullback or hit into a break of 0.6750. If price gets above 0.6800 it could squeeze back higher so be careful.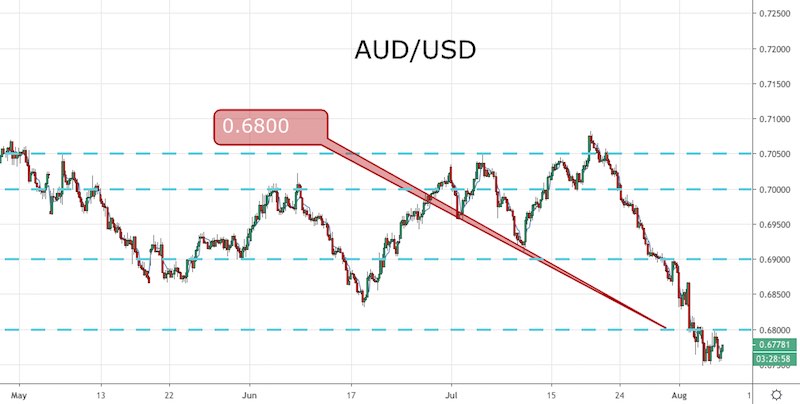 AUD/USD has been making strong gains this week, with the RBA helping the bullish case, but buyers are facing the 200 daily SMA now
12 hours ago