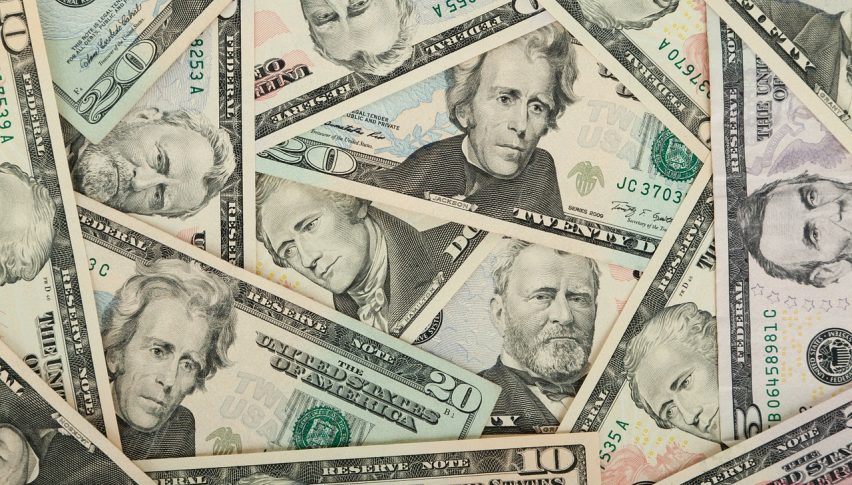 USD Index Futures Hold Firm Above 98.000
September USD Index futures are holding their own above 98.000 and are in the process of regaining the losses of early August. Tight forex ranges have been the order of the day for the Greenback. Modest gains vs the Canadian dollar and Japanese yen have offset small losses against the euro and British pound. All in all, it has been a quiet open to the forex week.
Falling yields on short-term U.S. Treasuries were once again the story earlier today. Here is a quick look at the formal auction results:
Event                                                Actual  Previous
U.S. 3-Month T-Bill                          1.90%     1.96%
U.S. 6-Month T-Bill                           1.84%    1.89%
The downtrend in U.S. Treasury yields has continued, with both the 3 and 6-Month T-bills falling about 0.05%. This is yet another sign that institutional money is fleeing to safe-haven assets. In much the same way as gold has rallied, the demand for bonds continues to be strong, driving yields lower.
Today's T-Bill auction has done little to deter the bullish sentiment toward the USD Index. At press time (12:00 PM EST), September USD Index futures continue to trade in the green.
USD Index Futures Back Above 98.000
If we see a positive session close in September USD Index futures, that will make four out of the last five. The lone exception was Friday's daily Doji formation.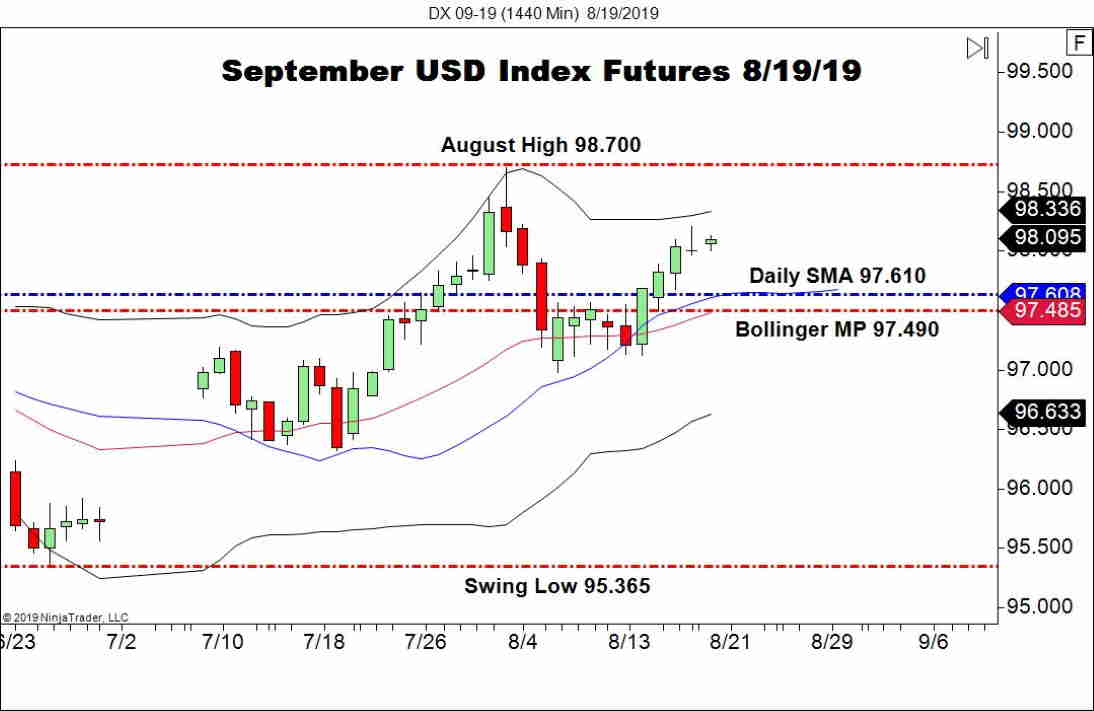 Overview: For the time being, we are in a bit of a holding pattern on the forex and USD Index. Ranges are tight across the majors, suggesting traders are taking their business to other markets. However, with the Reserve Bank of Australia (RBA) kicking off a relatively active mid-week during the coming U.S. overnight, the forex is due to open up in the coming 24 hours.