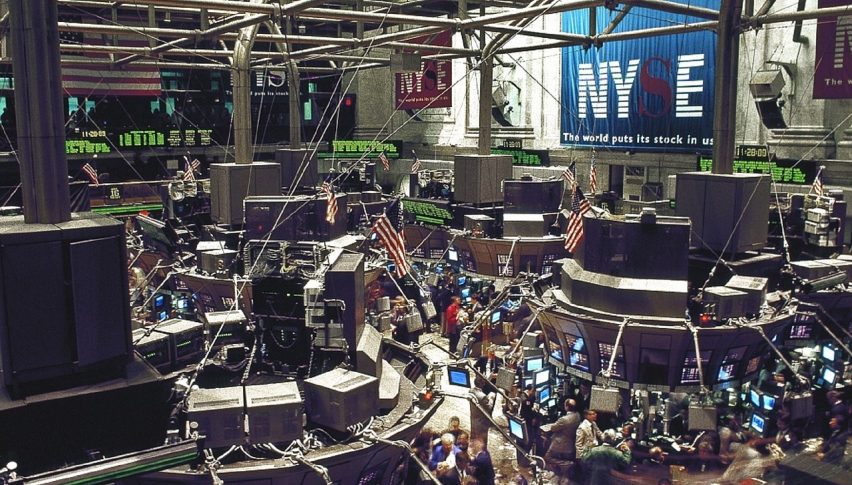 Stocks Charge Back Towards 3000
Posted Friday, September 6, 2019 by
Rowan Crosby
• 2 min read
It was a strong session overnight for US equities as they continue to defy global economic worries.
The SPX pushed back towards the key 3000, as positive sentiment appeared to return. The mood was lifted by a better than expected jobs number from the ADP, which is the private survey, ahead of the official non-farm employment change tonight.
At the same time, the Chinese issued a rare statement suggesting they were looking for 'substantial progress' in their trade talks with the US. The tit-for-tat talks have so far yielded very little and for the most part have simply seen each country ramp up tariffs.
However, the news that China is looking to deal was enough to lift equites across the board and the SPX finished the session up 1.3%. Despite the seemingly very ended amount of global worries, stocks in particular remain resilient. Volatility has been increases, marked by a number of sessions where indexes have fallen around the 2.5% mark, which is historically high.
But the fact that they continue to rebound and even press higher is a clear example of the underlying buying strength. Another reason for this is that investor options are limited. With bonds trading with record low yields, the incentive for many to put their cash into an investment yielding sub-1.5%, is not all that appealing. It trails inflation significantly as it is.
Technically speaking there will be plenty of resistance at the key 3000 level in the SPX, but overall this range bound action is bullish.
Beneath the current levels, the 2800 level is really the major support point. That looks a long way off at the moment and we would really need to see another US-China fallout for price to fall back that far.
The main trade at the moment will be to see if we can hold 3000 on the next test. So far it has proved a tricky proposition for a break out trade and I wouldn't be confident of it holding just yet.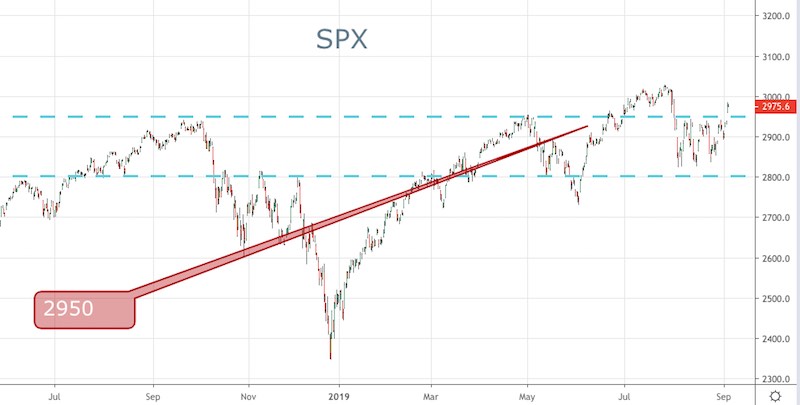 Stock markets are looking very bearish today, with bank shares leading the way down as the fears resurface again
1 month ago
Safe havens such as Gold and the JPY have been taking advantage of the financial troubles with the ban king system and lower FED rate odds
3 months ago