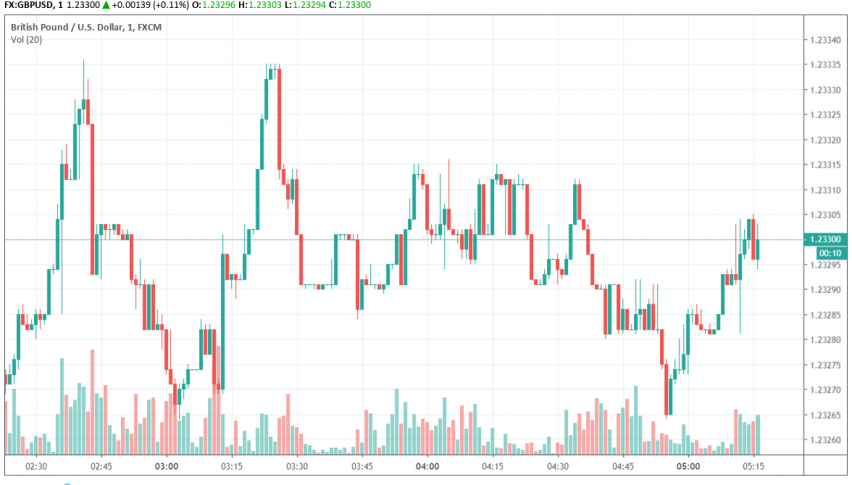 GBP/USD Trades Weak Again Over Possible Brexit Extension
Posted Friday, September 27, 2019 by
Arslan Butt
• 1 min read
After falling dangerously close to the 1.23 level, the Pound has reclaimed some of its losses against the US dollar and is trading slightly higher as a result of end of the month rebalancing flows. At the time of writing, GBP/USD is trading at around 1.233, driven weaker by ongoing Brexit uncertainties and a recent strengthening in the US dollar.
The recent ruling by UK's Supreme Court deeming PM Johnson's move to prorogue the Parliament before the Brexit deadline as illegal has given rise to worries that Brexit could be further delayed over rising political turmoil in Britain. Although the Parliament resumed on Wednesday following the court's ruling, Johnson continues to insist on taking Britain out of the EU on October 31 with or without a deal.
Despite the Parliament passing a legislation to block the government from taking Britain out of the EU without a deal, no-deal Brexit fears are back and weighing heavily on the Pound once again. As a result of the political chaos, the EU and markets are widely anticipating that the UK would seek another extension on Brexit.
According to EU lawmaker Guy Verhofstadt, "We are in favour of an extension if we also see what is the way forward, will there be a general election, a second referendum, will there be a Withdrawal Agreement". However, if the EU needs to grant another extension on Brexit, all 27 member states have to agree unanimously with the decision.