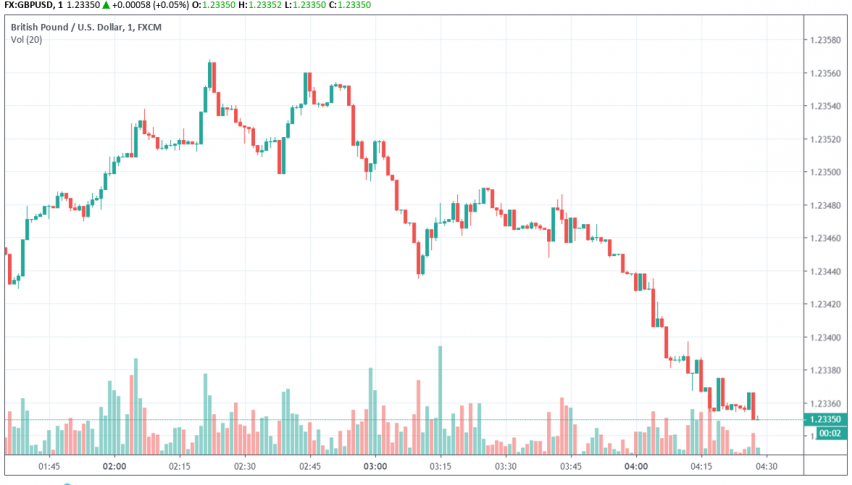 GBP/USD Strengthens as EU Grants Johnson One More Week to Find a Better Brexit Deal
Posted Friday, October 4, 2019 by
Arslan Butt
• 1 min read
The pound gained some strength against the dollar on Friday but continues to trade bearish as Brexit uncertainties keep the UK and the EU locked in a tussle. At the time of writing, GBP/USD is trading at around 1.233.
After UK PM Boris Johnson presented his 'final' Brexit plan to the EU on Thursday, the EU has granted one week to revise his proposal or postpone Brexit until a deal can be worked out by the UK government. Meanwhile, the political situation in the UK appears to be improving as Johnson has managed to get pro-remain and Brexiteer MPs behind his deal in a bid to get it passed through Parliament.
Meanwhile, Irish Deputy PM Simon Coveney has also stated that there were 'fundamental problems' with the alternate solution proposed to the Irish backstop in Johnson's latest plan. Although Johnson's plans for customs check posts along the Irish border have received DUP's support, other political parties in Ireland have raised concerns about Northern Ireland being allowed to stay in the European single market for goods but be asked to leave the customs union.