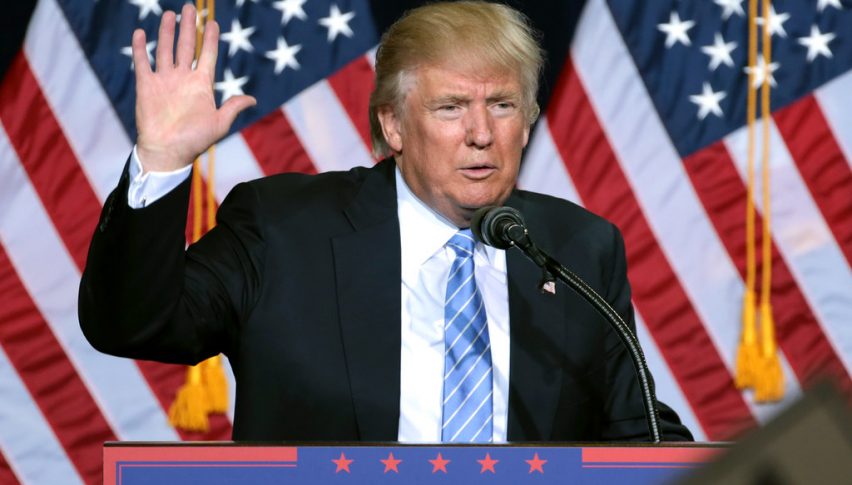 Forex Signals US Session Brief, Nov 12 – Quiet Markets As We Await Donald Trump's Speech
Financial market have been pretty quiet this week. Last week we saw some decent price action across all major pairs, which came mainly from the USD side. The USD turned pretty bearish in October after being bullish for more than a year. But, the deterioration of the US economy, particularly the manufacturing sector as the ISM report showed, turned the situation against the USD. The FED also cut rates for the third time in a row last month and despite being done with rate cuts for now, they left the window open for more cuts, rather than rate hikes.
But the decline stopped at the end of October for the USD and last week the Buck turned quite bullish. Yesterday and today though, markets have been quiet as we wait for US President Donald Trump to hold a speech on trade later this afternoon at the Economic Club of New York. He will likely comment on the China-US trade negotiations and the partial trade deal. Although, traders are also eager to hear if Trump will delay tariffs on European car imports. Rumours say that he might postpone them again for another six months.
In the European session, we had the UK earnings and employment report released, which was a bit contradictory. The unemployment rate ticked lower yet again to 3.8%, which is a pretty low level. But on the other hand, earnings cooled off by two points for the second month in a row, while new jobs fell by more than 50k again in September, which comes after another big decline in August. So, the employment report now doesn't seem as upbeat as a few months ago.
The European Session
ECB's Coeure Wants the QE to Continue – ECB governing council member, Benoit Coeure, commented early this morning that we are committed to continue QE for as long as necessary. This is to reinforce the accommodative impact of our policy rates. Could consider expanding access to ECB balance sheet. His comments sound dovish, but depends on who he means by "us".
UK Earnings Report – The UK earnings report was released earlier today, showing that earnings cooled off again in UK during September, falling to 3.6% from 3.8% expected, after declining from 4.0% to 3.8% in August. The previous number stood at 3.8% but was revised lower to 3.7%. Average weekly earnings excluding bonuses also declined to 3.6% 3m/y from 3.8% previously.
UK Employment Report – ILO unemployment rate also ticked lower to 3.8% from 3.9% previous. But, employment change came in at -58k against -102k expected. October jobless claims change 33.0k. So, the unemployment rate declined last month, but jobs fell again. This figure is the biggest fall in the three months to May 2015.
Eurozone and German ZEW Economic Sentiment – Economic sentiment has been deteriorating in Germany and the Eurozone for more than a year, falling to around -44 points in August. But in the last two months we saw an improvement, with this indicator coming at -23 points last month. This month, the economic sentiment was expected to improve further to around -12 points, but it improved further, with German sentiment coming at -2.1 points and the Eurozone sentiment at -1.0 points.
The US Session
More Support for the Chinese Economy from the Government –the Chinese prime minister Li Keqiang commented via state media. He said that they will strengthen support for the real economy. The government will accelerate upgrade of manufacturing sector, keep macro policies stable to achieve targets for 2019 and will use counter-cyclical adjustment measures more effectively.
ECB's De Guindos Leaves the Door Open for Further Easing – ECB member De Guindos made some remarks on Boersen-Zeitung a while ago, saying that we have definitely not exhausted all our options. We are well aware of side effects of our monetary policy, will hold side effects up to even closer scrutiny in future. The real threat at present is extended phase of extremely low growth. Inflation expectations have recently shown a marked decline but they have not yet become anchored. Adopting September policy package was and remains absolutely the right decision.
US President Trump Speaking on Trade – The US President Donald Trump will be discussing the country's trade policies in his speech at the Economic Club of New York. There's no certainty if he will touch on trade relations with China but expect markets to hang on to every word he says in the speech regardless.
Trades in Sight
The trend has turned bullish this week
Politics go in favour of the GBP
MAs held as support earlier
The 50 and 200 SMAs provided solid support for GBP/USD today
GBP/USD has been pretty bullish in recent weeks, as the prospects of a no-deal Brexit scenario have declined considerably. But, the trend has shifted last week as the attention turned to the USD. But, yesterday we saw a surge higher and today this pair remains bullish after bouncing off the 50 SMA (yellow) and the 200 SMA (purple) on the H1 chart. Nigel Farage is doing whatever he can to help the Conservative Party, so for now, politics are bullish for the GBP.
In Conclusion
GBP/USD had a roller-coaster ride today, falling after the soft employment report, especially after the decline in new jobs. But, it reversed up after Nigel Farage's comments regarding the elections. The other pairs continue to remain pretty calm, as we approach the scheduled speech by Donald Trump later on.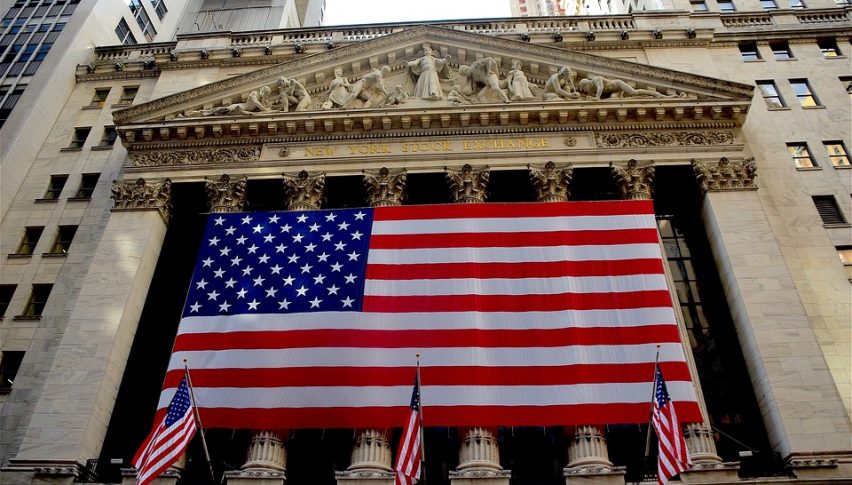 49 mins ago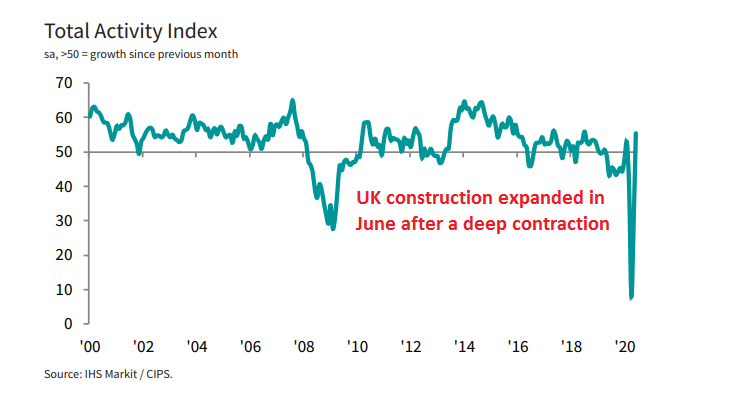 3 hours ago