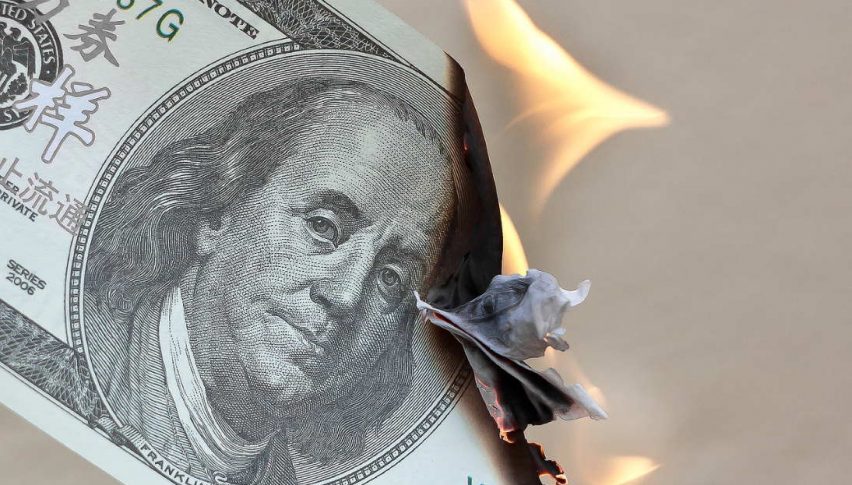 USD Index Back On The Bear
March USD Index futures wrapped up 2019 on a down note. Values closed the year just above the 96.000 handle, off from the 97.500 area traded in early December. Even though FED policy shifted from "accommodative" back to "patient" currency players still took a dovish stance toward the Greenback. As we roll into Q1 2020, one has to wonder what it will take to draw significant bids to this market.
Ultimately, 2020 is going to be a year of uncertainty. A U.K. exit from the E.U., Trump's impeachment, and the November U.S. elections are going to be three primary drivers of action to the currency markets. Given the outlook for no FED interest rate hikes or cuts until at least September, the USD Index is going to be primarily news and economic data-driven. 
March USD Index Futures Resume Downtrend
Today's session has been a rough one for March USD Index futures. Rates are firmly in the red and a bearish bias is warranted.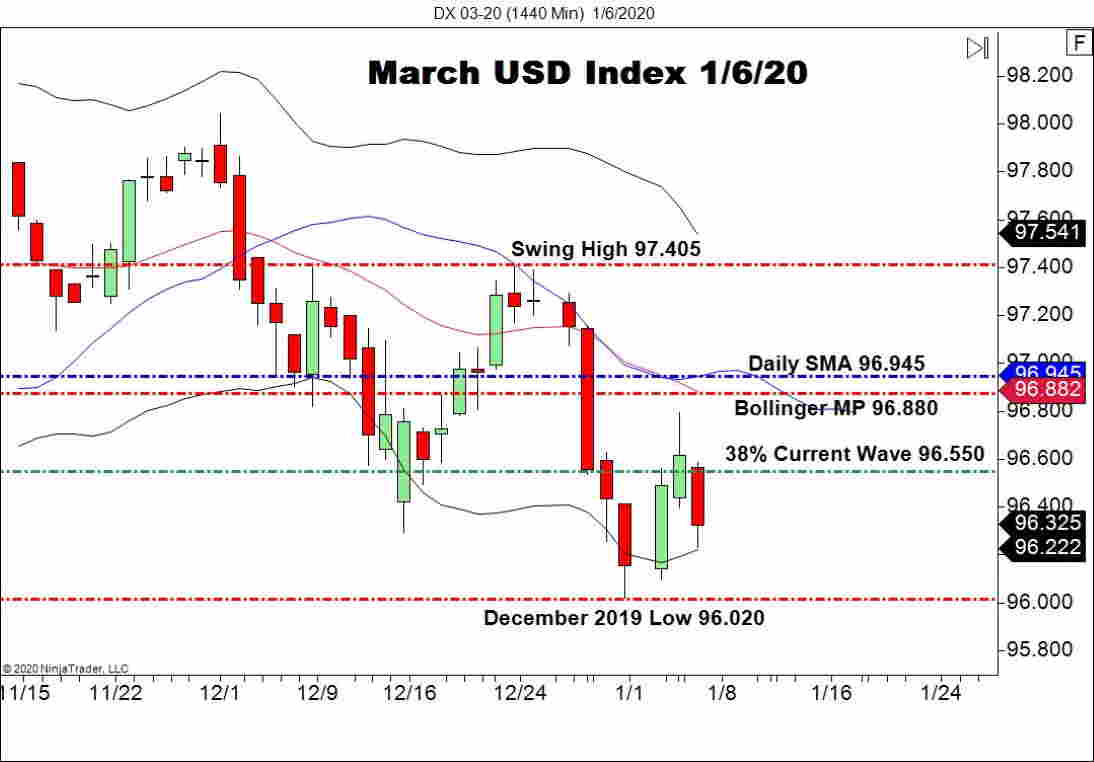 Here are two key levels to watch in this market:
Resistance(1): 38% Current Wave Retracement, 96.550

Support(1): December 2019 Low, 96.020
Overview: An important piece of U.S. data is due out Tuesday morning with the ISM Non-Manufacturing PMI (Dec.). The number is expected to rise to 54.5 from 53.9, indicating strong economic performance sustained during the U.S. holiday season. 
Assuming that the markets are now back at full strength following the Christmas and New Year's break, we may be in for heavy participation on tomorrow's ISM release. In the event that it disappoints the market, another hard test of 96.000 may come swiftly to March USD Index futures.