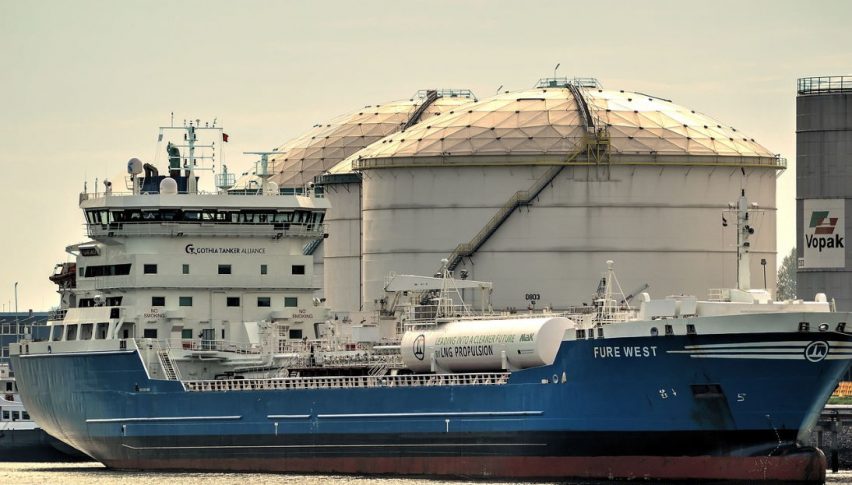 EIA Reports Surprise Build In Stocks
February WTI crude oil has been on a tear today, experiencing high volatility and heavy participation. Over 840,000 contracts of February WTI have already changed hands, generating a daily range of more than $6.00. The action has come in response to Tuesday evening's Iran missile attacks and today's U.S. Energy Information Administration (EIA) inventory report.
EIA Reports Build In Stocks-On-Hand
This week's crude oil inventories cycle is now complete. Supplies are up week-over-week, with the API and EIA ultimately coming in mixed:
Event                                                   Previous      Projected           Actual
API Crude Oil Stocks                           -7.800M           NA                 -5.945M
EIA Crude Oil Stocks                          -11.463M        -3.572M           1.164M
The highlight of this data group is the massive increase in supplies reported this morning by the EIA. Stocks are up more than 12 million barrels since that last report and have outperformed projections. It appears as though winter seasonality may not be moot after all.
WTI Crude Oil Falls To $59.00
If you told me that WTI would fall beneath $60 from post-attack highs above $65.50 on the same day, I would have bet against you. And, I would have lost. Without a doubt, today has been the most active session for WTI crude oil in recent history.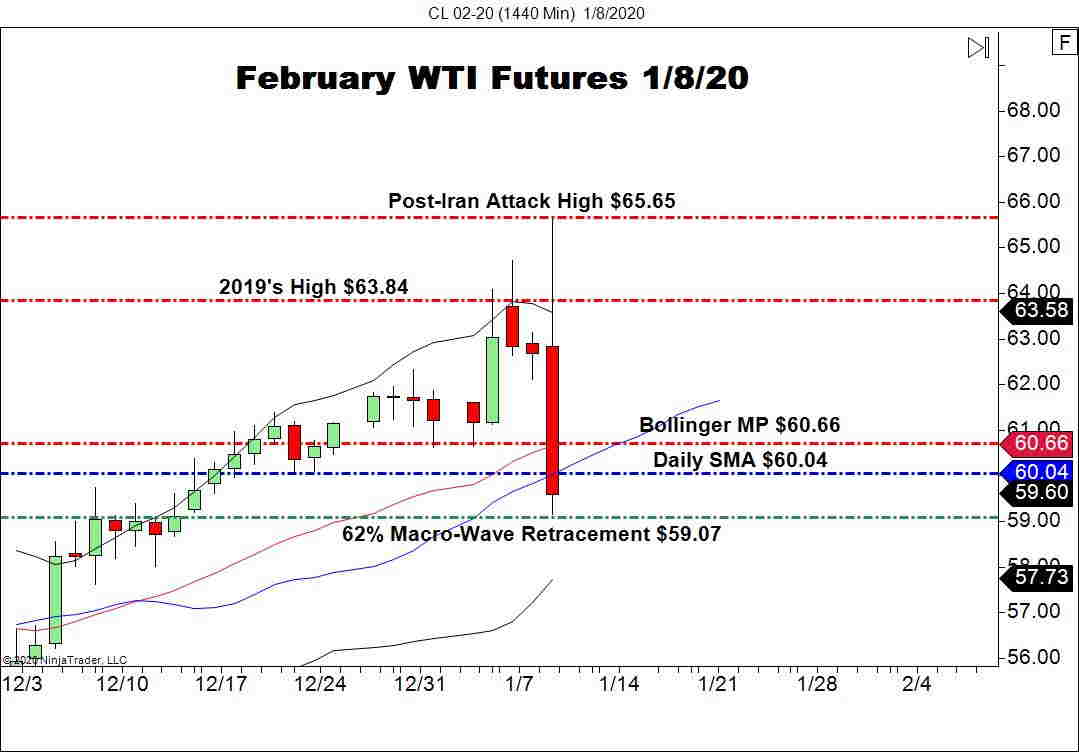 The participation and volatility currently present in WTI futures is reminiscent of 2011's Arab Spring. A massive 600+ tick range has been the story, with bearish sentiment winning the day. Here is a quick look at the key levels in this market for the time being:
Resistance(1): Daily SMA, $60.04

Support(1): 62% Macro-Wave Retracement, $59.07

Support(2): Psyche Level, $59.00
Overview: Right now, the area surrounding $59.00 is key for WTI. It is set up as short-term support and has drawn solid late-day bids. Should $59.00 hold, this market will very likely consolidate near the vicinity of $60.00 to $59.00 in the coming sessions.
If you had the foresight to short February WTI futures or USOIL ahead of today's EIA report, well done! If not, don't worry ― there will be plenty of oil trading opportunities coming our way in the near future.