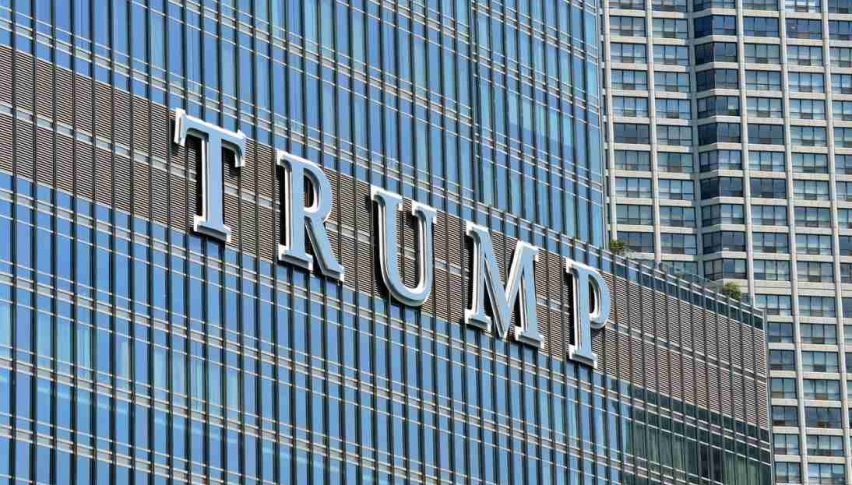 U.S. Stocks Rally To Open Week
U.S. stocks have opened the week in bullish territory, led by the DJIA DOW (+75) closing in on the vaunted 29,000 level. In addition, the S&P 500 SPX (+18) and NASDAQ (+68) are plodding higher as early week trade has been largely positive. At this point, all eyes are on Washington D.C. as the U.S. House of Representatives is expected to turn over the articles of Trump's impeachment to the Senate momentarily.
On the economic news front, there wasn't a whole lot scheduled for today. About the only U.S. development worthy of note were the short-term U.S. Treasuries Auctions. Both 3 and 6-Month T-bills have posted increased yields to 1.53%. This is up modestly from previous yields that came in at 1.52%. At this point, it appears as though risk is on and traders are taking a favorable view of U.S. stocks.
Stocks On The Bull, S&P 500 Pushes All-Time Highs
The technical outlook for March E-mini S&P 500 futures is fairly simple: prices are up and sentiment is positive. Aside from big-round-numbers, there aren't many levels present that may act as topside resistance. For now, a bullish bias is warranted for this market and it is far better to be long than short.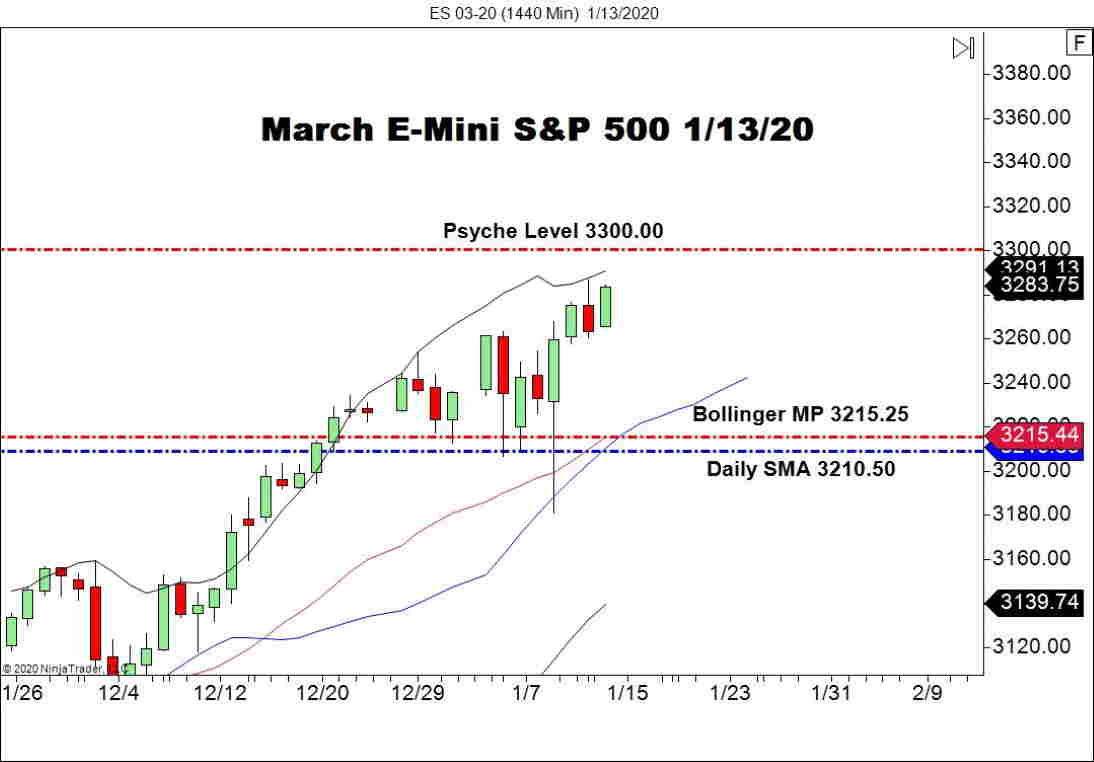 As we roll toward the closing bell, there is one level for the March E-mini S&Ps on my radar: 3300.00. If prices continue to rise, this area is a possible area of resistance. However, it may take some time before we see any concrete signs of trend exhaustion.
Overview: News from the Trump impeachment front should begin breaking over the next 24 hours. Upon House Speaker Nancy Pelosi turning the articles of impeachment over to the Senate, a date for Trump's trial will be made public. Although the chances of a conviction are remote (only about 10%), we may see some volatility hit U.S. stocks as the Senatorial trial unfolds. In the event the final vote appears to be closer than expected, selling pressure is likely to hit U.S. equities.